Spotlight: Volterra, F5's $500mn multi cloud purchase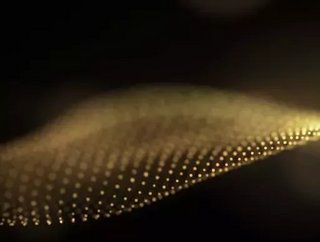 F5 Networks paid a cool half billion for Californian app security as a service startup Volterra earlier this month...
Networking company F5 announced earlier this month that it had paid $500mn to purchase privately owned app security-as-a-service startup Volterra from its founders.
F5, which largely works behind the scenes to support apps like Netflix and Disney+, has been working over the past few years to shift its business model from hardware to software sales. Currently, about 35% of the company's revenue stems from software, compared to just 10% in 2018. In a , François Locoh-Donou, F5's CEO, said that the company's board is looking to grow that number to 75% in coming years. 
Volterra is F5's third major acquisition in as many years. The companies currently have more than 50% overlap between their customer bases. The deal is seeing F5 pay $400mn in cash, with an additional $60mn in deferred stock to the startup's founders and employees. 
This week, we're taking a look at Volterra, and exploring why F5 has calmly handed over almost half a billion dollars for a company that isn't projected to have any positive impact on its balance sheet this year. 
"We're not acquiring Volterra for what it's going to do for us today, meaning what it's going to do for revenue in the 2021 financial year," Locoh-Donou said in an interview. "We are really acquiring Volterra because it transforms our competitive position." 
If you can't beat them, buy them
Founded in 2017, Volterra is based in Santa Clara, California. The startup emerged from stealth mode in 2019 with a $50mn Series A funding round. Volterra - which is funded by Khosla Ventures, Mayfield and Microsoft M12 Ventures - focuses on edge computing and delivering multi-cloud security as a service for applications. 
In a recent blog post announcing the acquisition, Volterra CEO Ankur Singla noted that the COVID-19 crisis has dramatically accelerated the company's pace of innovation, in addition to the demand from the market. 
"COVID-19 has dramatically changed the landscape — it has accelerated digitization of physical experiences and moved more of our day-to-day activities online," he wrote. 
"This is causing massive spikes in global Internet traffic while creating new attack vectors that impact the security and availability of our increasing set of daily apps." 
Volterra's platform delivers app security as a service, helping its customers distribute their sensitive data and app hosting information across multiple cloud providers while also improving uptime through advanced edge security. 
Singla added that F5, with its capabilities combined with Volterra' platform, will be able to better compete with its direct rivals, like Cloudflare and Fastly. In an interview, Locoh-Donou added that F5 initially tried to build its own version of Volterra's service, before electing to buy the startup instead. 
The acquisition has been ratified by the board of both companies and is expected to close by the end of March 2021.