Bitfury's LiquidStack raises $10mn, exits stealth mode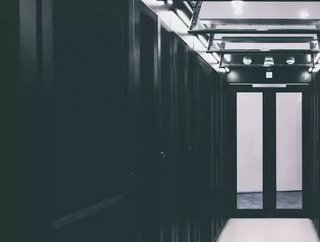 LiquidStack has raised $10mn of Series A funding to deliver next generation cooling for hyperscale, edge and HPC data centres...
Increased adoption of artificial intelligence (AI), advanced analytics and high performance computing (HPC), coupled with the growing effects of data gravity, is putting increased strain on data centre designers to meet greater performance demands. 
At the same time, the need for sustainable design practice in the industry is pushing data centre operators to design, build and run their facilities more efficiently than ever before. 
Today, LiquidStack, a multinational startup focused on delivering next-generation liquid cooling technology solutions to the hyperscale, edge and HPC data centre sectors, has exited stealth mode. 
Founded in 2014 by a small team of engineers operating out of an office smaller than a shipping container in a Hong Kong high-rise, LiquidStack's cooling tech promises to have a big impact on cutting edge data centre cooling design. 
The company's liquid cooling solutions (in a business context and also in the sense of the literal solutions it pumps across a piping hot server) claim to be able to provide a 4000 times higher heat transfer coefficient compared to air, 21 times more heat rejection per IT rack compared to air cooling, a 41% decrease in energy consumption compared to air cooling, and (this is the big selling point) a 26% higher capacity for cooling than any other form of liquid cooling on the market today. 
According to LiquidStack, current methods, such as traditional CRAC cooling for data centres can't keep up with the industry's demands for efficiency and sustainability. 
LiquidStack's two-phase immersion liquid cooling can, in addition to the capabilities listed above, can dramatically increase the density of server room design, supporting an up to 60% reduction in whitespace used for compute infrastructure. 
Liquid immersion cooling is easily one of the most modern and potentially exciting forms of modern data centre cooling. Water cooled data centre racks have fantastic power efficiency, but the threat of damage from any water at all coming into direct contact with several hundred thousand dollars worth of computing equipment has prevented the technology from seeing much adoption. 
Liquid immersion cooling uses a dielectric coolant fluid rather than water to gather the heat from server components. Dielectric fluid, unlike water, can can come into direct contact with electrical components (like CPU's, drives, memory, etc.) without causing damage and, in the case of companies like LiquidStack, transfers heat even more efficiently than water. 
Liquid coolant running through the hot components of a server and taking the heat away to a heat exchanger is hundreds of times more efficient than using massive CRAC (Computer Room Air Conditioning) devices to do the same, and the technology has produced some staggeringly low PUE readings. 
The future of cooling is liquid - Getty Images
Bitfury's Baby
LiquidStack has spent the past few years being incubated by US technology firm Bitfury, and is being spun out of the company's liquid cooling subsidiary, Allied Control. 
"Bitfury has always been focused on leading by example and is a technology driven company from the top of the organization, to its grass roots," said Joe Capes, co-founder and CEO of LiquidStack. 
"After incubating Allied Control for the last five years, we were able to build multiple hyperscale Bitcoin mining sites using LiquidStack immersion cooling while growing a strong intellectual property portfolio. In 2020, we pivoted to gain market traction within the semiconductor, IT hardware, data centre and telecoms segments. Launching LiquidStack with new funding enables us to focus on our strengths and capabilities, accelerating the development of liquid cooling technology, products and services to help solve real thermal and sustainability challenges driven by the adoption of cloud services, AI, edge and high-performance computing."
Today's announcement comes at the conclusion of a $10mn Series A funding round, led by cloud IT infrastructure provider and server and storage system design, manufacturing, and rack integration firm Wiwynn. LiquidStack is also collaborating with the Open Compute Project to ensure its designs meet the efficiency and modularity standards of the organisation. 
Emily Hong, CEO of Wiwynn, added that he expects to see LiquidStack's "technology widely adopted in data centres with its unmatched performance, reliability, and environmental benefits."
Supporting Sustainability
One of the main selling points of LiquidStack's two-phase immersion cooling, and the efficiency benefits it expects to confer, will be the increased sustainability of the data centres that integrate it into their systems. 
"Industry leaders like Amazon, Microsoft and Google have committed billions of dollars to achieve carbon-neutral and carbon-negative sustainability goals and it's not coincidental that internet giants are pouring massive resources into liquid cooling as well," Capes told Data Centre Magazine on Thursday. 
"LiquidStack's immersion cooling enables order of magnitude improvements to reduce carbon footprint, as well as the reduction of water use, e-waste and ecological impacts when compared to data centre air cooling. LiquidStack, with our parent company Bitfury, have deployed 2-phase immersion cooling for Bitcoin mining at scale and now our technology is mainstreaming to the data centre space."
Valery Vavilov, Bitfury's co-founder and CEO, added that the company represents a "turning point" for the sustainability of HPC and hyperscale data centres, noting that the enormous amounts of heat generated by a hyperscale facility result in the majority of an operator's energy expenditures being dedicated to cooling hardware. "In contrast, liquid immersion cooling consumes no water for heat rejection. Chips are immersed in an environmentally friendly non-conductive liquid where the IT heat load causes the fluid to boil. The vapor created by this phase change re-condenses on specialized heat exchanger tubes inside the DataTank, thus returning back to the bath as a fluid where the whole process repeats over and over with negligible consumption of energy for cooling," he explains. 
As a result, as much as three times the energy can be used to power the chips themselves rather than keep them within acceptable temperatures. Industry experts estimate that, under traditional data centre cooling architectures, as much as 40% of a data centre's power consumption is the result of cooling. Even cutting that figure by a few percent could have a dramatic impact on the sustainability of the industry as a whole, particularly as more and more of the industry's workloads are shifted towards the smaller hyperscale portion of the market. 
Cooling the hyperscalers
LiquidStack also revealed that its technology is currently undergoing proof of concept testing by Microsoft for potential deployment in the hyperscale facilities supporting its Azure Cloud regions around the world. 
Earlier this month, at Microsoft's Ignite event, Azure CTO, Mark Russinovich, mentioned the type of technology used by LiquidStack . "We've been investigating how to achieve better cooling efficiency, and we're looking specifically at liquid cooling," he said. 
LiquidStack's tech in action. Courtesy of Microsoft Azure.
"What we've locked onto is what is most promising, and that is two-phase immersion. We've made a tonne of progress down this path." LiquidStack itself has revealed that the technology used in Russinovich's demonstration was its own two-phase immersion cooling tech. 
Courtesy of Microsoft Azure.
"Now through the launch of LiquidStack, its technology and products, Bitfury is sharing our knowledge with the global data center community and we are excited that Microsoft and other internet giants can benefit from our years of experience and investment to best practice liquid cooling," Capes told us.