COVID-19 accelerates cloud migration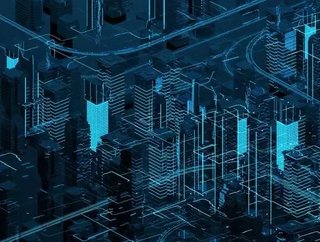 A new report from Deloitte shows companies are migrating in unprecedented numbers to cloud solutions for security, remote access and more...
The global pandemic has had a radical effect on the business world. To circumvent economic damage and losses, many companies have turned to cloud-based infrastructures. In the second quarter of 2020 alone, global corporations spent a total of $34.6bn on digitised solutions.
We've seen two years' worth of digital transformation in two months," Microsoft CEO, told Deloitte, confirming the trend.
The rise, says Deloitte's report entitled , has been driven by several factors, including the shift from an office-based labour pool to a remote workforce, on-premise data centres being rendered inaccessible by lockdowns, and traditional infrastructures and VPNs failing to handle the additional demands placed on them as a result. 
The inability to access the workplace and on-premise systems has also made virtualising the data centre a hot-button issue for the sake of business security and continuity. 
Migration solutions
The shift to cloud has also been heralded as a solution to the vulnerability of tightly enmeshed business and technology structures, which have been further exposed in the pandemic climate. The report also points out that companies are facing several challenges when migrating to cloud platforms. It states: "They face IT complexity, security risk, and operational efficiency challenges. While some organisations are deprioritising or delaying nonessential cloud migration plans."
Deloitte's research shows that having an effective approach, staff expertise and suitable tools are the key combination to making migrations successful. Organisations that have responded swiftly have been able to rethink the way their technology handles virtual work, their workforce and workplaces as an opportunity to differentiate themselves from the competition.
Managing multi cloud solutions
The vast majority of companies have already managed their multiple cloud systems effectively, but the next step, reports Deloitte, will be led by configuring software, tools and tech to create a "full-stack, multi cloud solution" that could incorporate network monitoring, metadata management, ID and access management and AI for IT operations. 
In the survey carried out for the report, 85% of the responding enterprises said that hybrid cloud, which blends several different types of cloud, rather than multi cloud, which blends different clouds of the same ilk, was the "ideal" business model. A further 61% agreed the need for application mobility across clouds and cloud types is "essential".
The report goes on to state that; "Multicloud solutions should consider orchestration across these tools and technologies to manage data, resources, and workflows and help ensure the most efficient flow of data across the full solution architecture including storage, databases, platforms, and even security. Only then can the multi cloud infrastructure efficiently and securely support business applications to drive value on an application-by-application basis."
Virtualised data warehousing also means businesses are no longer managing systems in a single data centre location, rather, many organisations are adopting a more heterogeneous infrastructure, meaning they are simultaneously managing a mobile network, IoT devices and edge computing. When the COVID-19 pandemic struck, companies that already had a cloud infrastructure were able to scale down workforce costs and increase resources in places where they saw more demand.
New security tech
Matters of security have been impacted by COVID-19 too, and the work-from-home mandate has rendered traditional perimeter security models useless. Business security must factor a workforce that needs remote access, along with secure virtual alternatives for business meetings, and these requirements will almost certainly need new security models. 
The report points to the zero-trust approach to cybersecurity that's currently in use by the US state department which has entrenched zero-anonymity security features integrated onto its federated cloud infrastructure. It states; "This empowers administrators to monitor, track, and control all software, hardware, and user access to their respective clouds in real time. In response to the pandemic, the Cybersecurity and Infrastructure Security Agency announced an interim Trusted Internet Connection Policy to deal specifically with telework." 
Lift and shift
Business replatforming needs to be cost-effective. Consolidating data centres and avoiding the expense of a hardware infrastructure change, means the so-called 'life-and-shift approach is popular with companies accelerating their cloud programmes. The adoption of DevOps to align IT development and business operations, creates better agility and flexibility too, though COVID-19 has resulted in less strategic innovation initiatives happening and a greater focus on tactical work that solves current problems in the present crisis.
A new frontier
Ultimately, the report concludes, the workplace has changed dramatically as a result of the global pandemic. It has forced businesses to rethink their current structures and it has hastened dramatically the conversion to cloud solutions, which manage changing workforce and business requirements more effectively than traditional infrastructures. Currently, there is no end in sight to this upward trend in multi cloud and hybrid cloud migration, which provides businesses with the flexibility they need in the present global climate.