Digital innovation: building the data centre of the future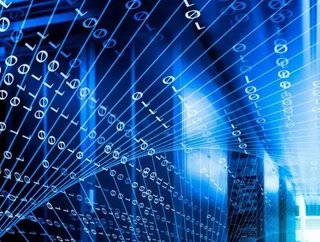 Peter Patsalides, data centre industry expert, on how enterprise digital transformation is driving data centre design and build...
The data centre industry of today would be unrecognisable 10 or 15 years ago. Technology, naturally, has changed exponentially over that period, most recently typified by the acceleration of migration to public and private cloud networks. But, so too has the importance - and volume - of data that governs how enterprises and organisations make decisions, operate and, ultimately, succeed. Indeed, data plays such a prominent role for both organisations and individuals that an effective data centre strategy is now a prerequisite of any digital transformation, whether you are a hyperscaler or an SME.
According to Peter Patsalides, this trend isn't going away. On the contrary Patsalides, who has spent more than 15 years in the data centre industry in roles covering design, build and service provision, sees only a quickening in the demand for data centres globally. Among his previous roles, Patsalides held the position of Senior Director Designer & Construction at CyrusOne, a leading provider of mission-critical data center facilities - both as colocation solutions and built to suit - for close to 900 customers worldwide. He joined us to explore what this continued growth means for data centre design and build, as well as the key trends driving this acceleration. 
DC: How has the design and build of data centres changed over the 15 years you've worked in the sector, and what technologies have driven that change?
PP: Initially, say 15-20 years ago, data centres were really exclusively designed and built for the end user, typically large global players like Barclays, JP Morgan and Chase, Citibank and so on. It started off very simply - literally in the closet in a main office - before moving on to purpose-built data centers. 
It was the growth of the data centre owner-operators, companies like Digital Realty, CyrusOne and others, that really drove the shift away from that approach, which typically favoured the needs of the business over the needs of the technology. By that I mean you'd have these large corporates, both in the US and Europe, building data centres with fancy offices and all of the other things they wanted that weren't really based on any technology requirements. The owner-operators came along, at the same time as the providers of connectivity made steps forward in innovation, and showed these organisations a different approach: that they didn't need to spend their own money building data centers; that the technology had developed to such an extent that it could be located anywhere, in the right environment so that it could run 24/7 and be entirely secure; and that the connectivity was available to give absolute guarantees in terms of operational effectiveness. 
It was the genesis of the colocation market. And it meant that companies no longer had to worry about their own data centres, they could scale up faster, it was cheaper and more effective, and that the level of provision was the same for everyone. That in turn made it far more simple for commercial companies below the multinational level to enter the data centre game.
DC: Can you explain more about the growth of the owner-operator companies and how that has changed the market?
PP: It was much more advanced in the US in the early stages, particularly in terms of persuading those larger players to take the first steps into colocation. The company I previously worked at, CyrusOne, began at that time - around 15 years ago - working on data centres with the oil and gas sector in Dallas and Houston, for example. And, as you can imagine, it's an industry that deals with huge volumes of data. 
Essentially, companies that offer the owner-operator model are real estate businesses, they just buy and build data centres rather than penthouse apartments or houses. So, when it comes to scaling, just like other real estate companies, data centre owner operators will only invest the money when they have to. So, the blueprint is you buy the land, build the shell and the core, then don't fit out until you have the customers. 
Each company developed its own approach as to how to best scale in the sector. During my time at CyrusOne, for example, we developed our standardised 'cookie cutter' approach. We realised that in order to expand quickly and serve the market that was there we should hone in on a modular design that's fit for purpose and covers the large majority of needs. By using that approach the business was able to bring the turnaround time down from 18 weeks to closer to 12. 
DC: Is the exponential growth representative of how important data has become to companies and organisations?
PP: Absolutely, but I'd go further and say that data is also essential to us as individuals. Even you and I now, our data is raw material for somebody and for some purpose. Big Data requires analytics, and the processing required for that is enormous - even to predict something pretty inconsequential like how a sporting season will end runs various scenarios millions and millions of times and requires vast amounts of server space. It all feeds into the need for more data centres, and the only reason or circumstance I can really see that changing is if technology eventually allows that data to be stored on something far smaller - and we're not there yet. 
DC: Can you expand on why colocation is becoming an increasingly used approach to data centers?
PP: Colocation is absolutely the way to go. Developments in cloud have really made it impossible to go any other way for all organisations, from small companies to the largest conglomerates. Security-wise, because of its dispersed nature, it offers several advantages and makes cyber attack far more difficult. The beauty of migrating from the private to the public cloud is that everything is open and free for people to dive into. There will eventually be no need for security, because part of the security is that it's already open - there's no need to 'shut' everything in the traditional sense, it just needs to be hosted in a secure data centre. 
Other advantages to colocation are a greater level or risk mitigation and benefits in terms of scaling an enterprise. Take the hyperscalers as an example. They build their own data centres - they have the means and capabilities to do so. But, if they need 100 data centres over the course of this year, they'll typically build 30 to 50 and they'll take the rest of the space from colocate because, if you go to market and need a 100,000 sq ft data centre you're typically looking at around five years before you can be in. With colocate, that's reduced to two and half to three years. If you're a large bank or conglomerate, why start building budgets for five years ahead when you don't need? It's an obvious choice. 
DC: With that in mind, do businesses need to have a dedicated data centre strategy in place today as part of a wider digital transformation strategy?
PP: It's essential. Any mid-sized company upwards that doesn't have a dedicated strategy around how they are going to migrate to the cloud will be left behind. The technology and the market are developing so rapidly that if you wait too long to determine the system or solution that you need, it's too late. It's already been designed and built to someone else's requirements, so you're reduced to buying off the peg. 
On the other hand, if you have a strategy it gives you the opportunity to feed your requirements into the industry, to be working with owner-operators two or three years in advance of the latest technology being introduced so as to plan properly the amount of space you need, the demands your business will have and how to meet that demand and let you scale. 
DC: What do you see as the core trends or technologies that will drive the biggest change in the future, and how will COVID-19 affect the market?
PP: Sustainability is going to be a key market driver and it's something that has to be thought about very smartly when designing any data center. And that's not just building cheaper or less - that's impossible the way the market is going - it's about finding ways to build and operate more efficiently, to find ways of distributing the heat produced by the data centers such as heat networks that could be used to heat homes or to heat water and so on. Likewise, cooling and access to water will become more important as we are forced to build in already built up areas. However we do it, sustainability has to be at the core. The second driver of change will be how quickly technology evolves.
More broadly, I think COVID-19 will only increase the demand. Even now in Europe we're at the point where we can't build data centers fast enough, but with the huge changes brought about by COVID - working from home, introducing new technologies to facilitate different working models and so on - makes it very likely that demand will just explode over the next five years as technology and data plays a much greater role for every organisation. It's going to be big - really big.