EYP and i3 detail route to carbon net-zero data centres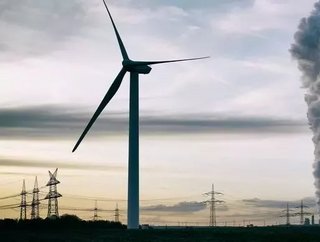 A new whitepaper from i3 Solutions and EYP provides data centre operators with a concrete roadmap towards greenhouse gas abatement...
Reducing carbon emissions is one of the most critical goals for the modern data centre industry. As demand for digital infrastructure continues to rise, data centre operators need to find a way to meet new and unprecedented levels of demand, while taking drastic steps towards curbing carbon emissions. 
A report released last month by the IEA (International Energy Agency) found that "Global emissions from the electricity sector dropped by 450mn tonnes in 2020," partly as a result of "lower electricity demand but also from increases in electricity generation by solar PV and wind."
However, the overall economic upturn towards the end of 2020 also resulted in a "carbon bounce," as emissions rose once more to pre-pandemic levels. In China, overall emissions rose by around 75mn tonnes last year and, while US emissions dropped by 10%, by the end of the year, emissions had all but returned to levels comparable to before the COVID-19 outbreak.
Dr Fatih Birol, Executive Director of the IEA said that, "Our numbers show we are returning to carbon-intensive business-as-usual… these latest numbers are a sharp reminder of the immense challenge we face in rapidly transforming the global energy system."
This week, the i3 Solutions Group, a specialist data centre MEP consulting engineering firm based in Singapore, and UK-headquartered data centre consultancy EYP Mission Critical Facilities have released the first in a series of whitepapers aimed at helping data centre operators shape their technological roadmaps as they work towards carbon net-zero greenhouse gas emissions. 
The paper, titled "Infrastructure Sustainability Options and Revenue Opportunities for Data Centres," has been released through a joint venture between EYP and i3 Solutions, called the 3 EYP MCF GHG Abatement Group, which was founded earlier this year. The whitepaper provides data centre operators with a practical roadmap toward achieving net-zero data centres by 2030.
A key element of the paper strives to help data centre operators find ways to reconcile the seemingly mutually exclusive goals of greenhouse gas abatement and revenue growth by twinning low-carbon technologies with demand-side response.
"With Government regulation driving data centre owners to consider the impact of their businesses on climate change, the drivers for change incorporate a wide range of financial, operational and environmental elements. This includes the commercial imperative as end users demand reduced costs and carbon neutrality," commented report author, Ed Ansett, Founder and Chairman of i3 Solutions Group.  
"The purpose of this series of white papers is to help inform decision making as data centre owners play their part in reducing and removing greenhouse gas emissions in order to reach carbon neutrality by 2030."
The paper goes into detail across several technical areas where carbon reduction can be effected, including demand side response, power generation, energy storage and sustainable energy trading.