How to save your ageing data centre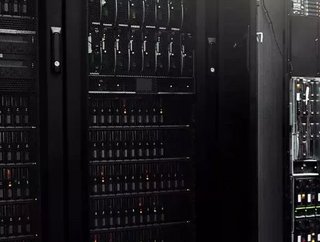 During the shift to the public cloud, it's important that enterprises don't lose sight of the value of their remaining on-prem infrastructure...
In a world where enterprise spending on cloud infrastructure rose by 35% - reaching almost $130bn - in 2020 alone, it's easy enough to read the writing on the wall: the on-prem enterprise data centre is dying. Around the globe, enterprises are scaling down their old data centres as public cloud infrastructure takes centre stage. 
However, experts at Gartner are issuing a warning to the industry that, despite the growing prominence of the cloud and the on-prem data centre's decline, enterprises shouldn't dismiss the on-prem facility out of hand. 
"Most I&O leaders are dedicating their attention to cloud migrations, edge strategies and getting workloads closer to the customer, but it's important to remember that a core set of workloads may remain on-premises," said David Cappuccio, Distinguished VP Analyst at Gartner. 
He added: "Although continued investment in an older, more traditional data centre may seem contradictory, it can yield significant benefits to short- and long-term planning."
According to Gartner, enterprises that fail to optimise and fully make use of their existing on-prem infrastructure can find themselves facing a whole host of new pain points. And those that do take steps to reinvent their old data centre infrastructure will find themselves in a better position to support new and emerging business services, while cutting back on operational expenses. 
Self-contained expansion
One of the major issues with on-prem data centres is that, if they have been operating for any length of time, they are likely at or near capacity. These facilities, according to Gartner "are typically limited by a lack of physical space, power to support additional equipment or adequate cooling infrastructures," which leads enterprises to place any new workplaces in the public cloud, or to build new facilities elsewhere. 
One potential solution is the use of self-contained rack modules. These units typically come with their own cooling systems and, as long as there's adequate floorspace available, can be easily bolted on to existing data centre designs to boost high-to-medium-density compute power. 
Clearing out a section of floorspace within an existing facility to house a self-contained rack unit can be "the least-intrusive retrofit technique" available to operators looking to improve their on-prem capabilities. 
Once the first installation is in place, migrate compute load from older, lower-density servers elsewhere in the facility in order to free up space. Once enough of those old racks aren't in use, they can be removed and replaced with another self-contained unit. Repeating this process, according to Gartner's analysts, can greatly increase the density of an on-prem data centre without the need for a new facility, or an interruption of service for a top-to-bottom refit. 
"As each subsequent unit is installed, the overall density of computing per rack increases, resulting in a significantly higher compute-per-square-foot ratio and a smaller overall data center footprint," Gartner's report notes. "By implementing a phased data center retrofit, I&O leaders may attain significant growth in their existing facilities, while reducing the cooling requirements and freeing up power for additional IT workloads."