How secure remote access can ensure business continuity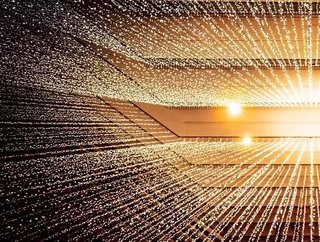 David Fiore, Senior Software Product Manager at Opengear, discusses how ensuring secure remote access in a colocation context supports business continui...
The global data centre colocation market size is expected to reach US$ 104.77bn by 2027, expanding at a compound annual growth rate (CAGR) of 12.9% from 2020 to 2027, according to a study conducted by Grand View Research, Inc. 
While some businesses, such as the energy, security and education sectors are unlikely to want to make the move to cloud-based colocation, demand is growing across many parts of the economy. Grand View Research's study finds that the SMEs segment is expected to expand at the fastest CAGR of 15.5% from 2020 to 2027. "This is due to the cost reduction benefits offered by colocation providers for SMEs that rely on digital infrastructure for their business growth," a summary of the report finds.
We would also expect to see the pandemic driving further growth in the colocation market which is leading to business moving resource and systems out of their local facilities. With people increasingly working from home for the foreseeable future, organisations are likely to have less need for real estate space and more requirement to rent space in colocation facilities where they can house their systems and solutions.
Businesses operating in a colocation facility are buying rack space, power and Internet all in a single package, that allows them to put their services in a building that they don't have to maintain. This helps cut costs for them on cooling, power, set-up and build-out.
Managing the cost control balance
There is a trade-off, however. Such businesses also lose a level of control. They don't have unfettered access to their equipment. They can't go there whenever they want and walk straight up to servers if there is an issue that needs to be resolved. Instead, they will have to wait in the lobby of a shared facility and often they will even have to make appointments to visit. There will most likely be a list of people from the business that are allowed access and security checks will be mandatory.
In short, it is essentially a compromise. Organisations get a cost-effective service that delivers great value in terms of capability but on the downside, they lose the convenience and sense of control that comes from immediate ease of access to their key systems and equipment.
With current restrictions put in place around the Covid-19 outbreak, visits to this kind of shared facility are likely to be severely restricted, if not, depending on the specific lockdown regulations in place, prohibited altogether. Against this difficult backdrop, having the ability to securely access the network from a remote location is key in ensuring business continuity and in getting the network up and running again, when physical access to the network is difficult or even impossible to achieve.     
That's where Smart Out-of-Band Management (OOBM) can be key in delivering remote access to devices via console servers, located in the facility. OOBM can also deliver an always-on independent management plane, giving users reliable access to monitor and manage their IT infrastructure. That capability can be combined with NetOps network automation tools which allow engineers to automate and orchestrate key functionality and maintain business continuity. It is an approach that brings benefits to organisations renting space within a colocation facility but also to facility providers who can use it to offer a remote hands service to their tenants, applying relevant access controls and permissions and then segmenting out capability to them from an out-of-band device.
The business renting space in the centre then does not even have to maintain the capability, it is simply included as part of the overall package. We have looked at two different approaches here, but both provide the end user with access to their equipment in a time of need.
Adding value in the future
As we look to the future, we see growth continuing in the colocation space. The ability to provide secure remote access to systems held in the data centre will be key to this. From the perspective of the colocation  owner or provider, looking to run a dynamic and fast expanding facility, it is going to be key to be able to provide added value on top of their core offering. Providing tools for out-of-band access that the end customer benefits from is likely to be one important element of this.
Added to this, colocation providers also need to segment data and traffic to ensure every customer's data is kept unique. That's key to delivering successful multi-tenancy. Software running in this environment, including solutions that deliver secure remote access, can help here by supporting segmentation. That can be extended into maintaining separate databases and authentication credentials, helping to ensure that data stores are kept separately and that the data itself remains safe and secure.
The colocation market continues to grow , with many organisations attracted by the value and flexibility the approach can offer. At the same time, technology is moving forward positively in this area and solutions increasingly emerging that deliver the network management and secure remote access that businesses want to feel confident that they are fully in control and can have visibility over their operations. That's a powerful combination that should fuel further growth in the colocation space in the years to come.