Microsoft retrieves Project Natick from the North Sea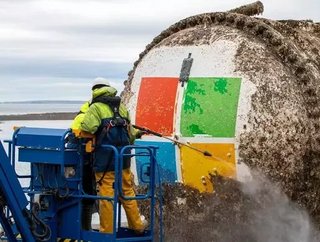 Microsoft's two-year experiment proves that underwater data centres are reliable, practical and sustainable...
In the Spring of 2018, Microsoft embarked upon an unusual project. A division of engineers and scientists under the name of , hauled a watertight shipping container out to sea, off the coast of Scotland's Orkney Islands and dropped it to the bottom of the ocean. 
Inside the sealed container: a state of the art micro data centre. Project Natick's data centre has spent the past two years gathering barnacles and algae on the ocean floor for the past two years. Earlier this summer, , it finally saw the sunlight again. 
Image by Jonathan Banks, courtesy of Microsoft Corporation
The retrieval marks the final stage in a project to prove the feasibility of underwater data centres. The results, Microsoft reveals, prove that the concept of underwater data centres is not only feasible, but logistically, environmentally and economically practical.
"We are populating the globe with edge devices, large and small," said . "To learn how to make data centres reliable enough not to need human touch is a dream of ours."
More than 50% of the world's population lives within 120 miles of the coast. The ability to place data centres underwater in coastal regions would ensure increased local connectivity. The ocean floor is also a consistent and cheap source of empty real estate, at a time when land prices are spiking around the world. 
Most importantly, however, the consistently low temperatures under the sea would allow underwater data centres to take energy efficient cooling to a new level. Microsoft notes that such facilities could "leverage heat-exchange plumbing such as that found on submarines."
"We are now at the point of trying to harness what we have done as opposed to feeling the need to go and prove out some more," Cutler added. "We have done what we need to do. Natick is a key building block for the company to use if it is appropriate." 
It's undetermined how Microsoft will use this newly proven technology, but the company has said that the next step in its adoption depends on the potential to scale up underwater data centres, with the eventual goal of supporting the full suite of Microsoft Azure cloud services using a network of containers the size of the Orkney facility. 
"As we are moving from generic cloud computing to cloud and edge computing, we are seeing more and more need to have smaller datacenters located closer to customers instead of these large warehouse datacenters out in the middle of nowhere," said , a principal member of technical staff for Microsoft's Special Projects research group.