Optimising efficiency and performance in your data centre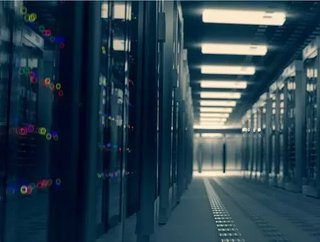 Darren Watkins, managing director for VIRTUS Data Centres, shares his expert advice for getting the most out of your data centre infrastructure...
It is clear that data centres need to be more efficient if they are to achieve the right performance levels that are required by organisations across industries; and the only way to achieve it is to harness innovative techniques such as cooling technologies and carbon-zero renewable energy, and replace outdated, inefficient equipment.
What is optimum performance?
For most data centre providers, 100 per cent availability is a key performance indicator, since the IT loads they support are mission-critical, and the impact and cost of downtime is high. This is especially the case today, when data centres underpin almost all of the UK and Global digital economy. Almost everyone has turned to online services for remote working and / or recreation, and data centres have been instrumental in enabling this new way of life and the rapid switch to home working, at scale. 
Scalability is equally vital for performance, as customers look to operators to provide more or less space as and when needed. This is particularly important for colocation providers that are required to flex their provision alongside their multiple customers' changing needs. For example, High-Performance Compute (HPC) environments need large amounts of power and the agility to rapidly change consumption profile in line with demand. At the same time, modern data centres are expected to keep power usage within environmental requirements.
There are other performance metrics to consider: how energy efficient the data centre is, what its Power Usage Effectiveness (PUE) rating is, how cost effective it is in terms of CapEx, OpEx or total cost of ownership (TCO) and how sustainable and environmentally compliant it is. Other critical resources are increasingly being measured to show performance, such as Water Usage Efficiency (WUE) and reporting the reduction of carbon emissions. 
Achieving optimum efficiency
The first consideration for data centre operators is likely to be location. Of course, a data centre can be built almost anywhere with enough suitable power and the right connectivity, but location has an impact on the quality of service it can provide to customers. For efficiency, VIRTUS located its data centres within London's metro - close enough to both London and other data centre ecosystems to allow for mission critical data replication services, but far enough from both to satisfy physical disaster recovery requirements.
When it comes to design and construction, efficiency can be achieved through innovation whilst aligned with sustainability. Innovative data centre designs are a way to stay ahead of the market and push standards forward. VIRTUS has been particularly innovative when it comes to cooling. 
When LONDON2 was designed and built back in 2014, the company included water sourced from a natural underground aquifer to minimise usage of mains water. It also built air-flooded data halls that use hot aisle containment and are cooled using indirect evaporative air technology. This provides the cooling, but with a very low energy use. At other VIRTUS sites, rainwater harvesting and reuse of heat waste are common features.  
Power and cooling account for much of the operating costs of a data centre, and as such they are a crucial consideration for efficiency. Trends like immersion cooling, back-up power and generation solutions are all interesting areas for innovation in the future. 
Liquid cooling has fast made a comeback as a way of maintaining optimal operating temperatures, notably in the HPC arena, together with innovative techniques like using indirect evaporative air. 
And in terms of power requirements, the efficiency of the uninterruptible power supply (UPS) will be determined by several factors including the criticality of the systems under load, the quality of the existing power supply and of course, the cost. 
When it comes to energy usage, many providers are committed to using 100 per cent renewable and carbon-zero energy sources – helping them and their customers to meet environmental goals while also providing cost savings and increasing reliability.
Market demand for data centre space has been growing year-on-year and it is predicted that it will continue to do so for the foreseeable future, as more and more devices connect to the internet and more data than ever is produced. 
However, demand comes with constant cost and sustainability pressures, so time and investment must be spent on research and development of every aspect of data centre solutions - from cooling systems to distribution, to security and monitoring - to improve performance and efficiency. 
By doing this, data centres can provide a robust and secure high performing solution that is efficient and can support customers now and in the future without dramatically affecting cost.