The top six types of cyberattack (and how to beat them)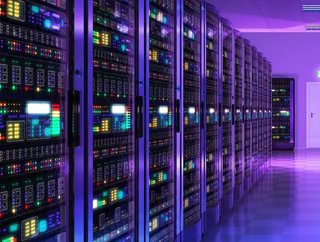 Daniel Tannenbaum, Managing Director of Tudor Lodge Consultants, breaks down the biggest cyber security risks to your data centre and how to overcome them.
Cyber attacks are becoming more and more frequent, with 53% of professionals in the security and IT industries saying they have experienced a targeted cyber attack.
Cyber attacks can happen to anyone using devices, whether that is a business or individual, with many people relying on technology and connectivity.
It is possible to identify and prevent any security risks from occurring and below, we identify some of the most common ones to have on your radar.
Malware
Malware is the most common type of security threat and is a consistent issue for businesses working online.
Malware occurs when programming or software installs itself on a target system. This can then cause unusual activity, such as information theft, deletion of files, and access being denied to specific programs. In order to avoid this, organisations can install anti-malware software.
Traffic interception
Traffic interception is also commonly referred to as eavesdropping, as this is when a third party intentionally listens to sensitive information conveyed between a user and a host. Typically the information which has been stolen provides access to security-protected data. This can easily be avoided if employees do not use compromised websites, although it is also possible to encrypt network traffic.
Phishing attacks
Phishing attacks involve social engineering, whereby a third party sends an email requesting specific and sensitive data such as a password.
The third party tends to use emails which appear official to encourage individuals to provide the data they are asking for through suspicious links. These can sometimes be easier to spot as emails from official companies do not normally request for sensitive information to be provided in this way.
DDoS
DDoS stands for Distributed Denial of Service. This type of cyber attack occurs when a third party sends multiple incoming requests at once, attempting to overload a server. When they are successful, the website can slow and become unusable or shut down altogether. This usually means that a server has to be taken offline to have maintenance performed.
Cross Site Attack
This type of attack is also referred to as an XXS attack, whereby a third party attempts to load dangerous codes onto websites which lack encryption. This means that when users access the website, any payload is transferred to their system or browser. In this instance, the third party can disrupt usual services and access sensitive user information. This can be avoided through encrypting websites and enabling script-blocker add-ons to the browser.
Zero-Day Exploits
These exploits are targeted attacks against systems, softwares or networks where a third party takes advantage of a potential security issue after discovering a "zero-day vulnerability".
This leads to damaging data and theft of sensitive information. It can be challenging to avoid this exploitation as the website vendor must be able to identify the issue themselves and then correct it. Zero-day vulnerabilities are not always discovered, with some existing for long periods of time before they are found by a third party. It is crucial that users maintain decent safety habits until they can resolve the issue.
How Do You Overcome Cyber Attacks?
Having some kind of cyber insurance in place could be crucial if you are the victim of a cyber attack. This is especially true for a business, where a potential loss of data or phishing attack could bring down your entire IT infrastructure, the role of insurance is to cover you for any losses in income, reputation management and compensation to your clients or customers.
Similarly, having a good tech PR company on standby may not be a bad investment. Being able to send out professional newsletters, updates, and press releases to your clients and the media can help to manage the potential impact and damage of a cyber attack - especially for large organisations that have been affected before, such as Linkedin, Facebook and Manchester United.