APAC data centres lack visibility of energy consumption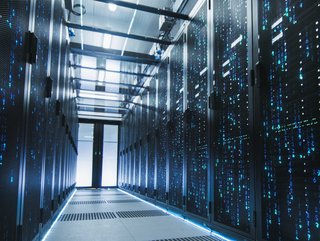 Demand for data centres has skyrocketed due to global digital transformation, but how important is sustainability to them? JLL's new report takes a look
85% of data centre managers in Asia Pacific believe that sustainability will significantly impact their operations and decision making, but only 28% of them located in Asia-Pacific have access to key energy efficiency metrics, said real estate consultant JLL in its new report.
The report, which surveyed 505 data centres located across 13 countries in the Asia-Pacific region, also showed that 27% of these data centres track their energy consumption in real time, while 31% are able to view the power consumption in real time to eliminate energy-consuming infrastructure.
"Asia Pacific is arguably the most dynamic data centre market globally and strategies will need to adjust to meet the changing operating environment and increased ESG expectations. The sector urgently needs to address its expanding contribution to global emissions, so operators need advice along the entire real estate life cycle – from site selection to investment to facilities management – in order to address the sizable sustainability issues they face," says Chris Street, Head of Data Centres, Asia Pacific, JLL.
Are data centres are finding ways to reduce energy consumption?
Out of these 28% who have access to metrics, only 12% extensively use sustainable energy and are able to assess its power costs across geographies and make data centres and workload placement decisions based on the best price or performance metrics.
The other 16% are able to correlate energy spend with performance, as well as the business value achieved, and use this information to make decisions on future data centre investments. They also tend to invest in and rely more on alternative energy sources.
"The growth of data centres in Asia Pacific comes with a mounting environmental cost but provides necessary impetus for investors and operators to enact more sustainability-based operational and development practices. As more data centres are required regionally, the conversation will inevitably shift towards greening the real estate supporting this sector and alignment with more aggressive ESG strategies," says Kamya Miglani, Head of ESG Research, Asia Pacific, JLL.
Moving towards sustainable data centres
According to JLL's analysis, becoming more sustainable and socially responsible is the top strategic priority for data centres in the next two years, ranked ahead of traditional productivity and efficiency metrics. Driven by net-zero carbon ambitions, owners and operators will focus on technologies that reduce power consumption, minimise waste, and rely more on renewable energy sources to power this asset class. Approximately 50% highlight that they will implement Artificial Intelligence (AI) powered cooling technology in their data centre by 2023.
Respondents also identified re-evaluating construction aspects of data centres as central to achieving climate neutrality in the future, particularly minimising carbon-intense materials such as steel and concrete.