Aquila Capital enters the data centre business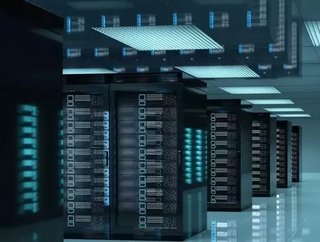 The German real estate firm has announced the construction of its first energy-efficient data centre facility...
A Hamburg-based real estate asset specialist has broken into the data centre market by announcing the launch of its located near Oslo.
, which will operate the data centre under the brand name AQ Compute, will begin construction of the facility this year. The operational launch is scheduled for the end of 2021.
The company already has extensive experience in planning and constructing large-scale green logistics facilities, as well as expertise in the renewable energy market as it has been developing sustainable, energy-efficient real estate and logistics projects in Europe since 2012.
The 20,000 sqm data centre will offer a capacity of up to 10 megawatts of IT power with a focus on high-performance computing (HPC) applications, such as artificial intelligence, machine learning and graphic calculations. 
Aquila Capital has also partnered with Cloud&Heat Technologies, a German IT enterprise which specialises in the construction of energy and cost-efficient data centre solutions. Plans include the addition of a hybrid cooling system that will enable energy-efficient water or air cooling to be installed. This will significantly reduce the data centre's operating costs and CO2 emissions.
The facility will be powered exclusively by renewable energy. Aquila Capital is already the largest operator of environmentally friendly run-of-river power plants in Norway and owns 100 hydropower stations in the country, though it is unclear whether the data centre will be powered by an Aquila-generated supply.
Increased demand
Global demand for data centre capacity is steadily increasing, with North America, SEA and Europe leading the charge. Earlier this year, the UK data centre market was forecast to reach $8.4bn, growing at a CAGR of over 4% from 2020 to 2025
Significant growth . With Sweden as the frontrunner, approximately 200 data centres have been constructed in the region over the past decade. Data centres are becoming increasingly important due to the growing volume of information resulting from the digital transformation of global economies and societies.
Currently, Norway provides climatic, political and geographically compatible conditions for the data centre market. Due to the country's lower temperatures, facilities can be air-conditioned using energy-efficient innovations. 
It also offers low-cost energy, with 98% renewable energy sources and a well-developed digital infrastructure. In addition, the Norwegian government supports sustainable investment projects with tax concessions.
, CEO and co-founder of Aquila Capital, said the move into cloud computing and data centre construction was motivated by demand. He explained, "The project fits seamlessly into the sustainable investment strategy of Aquila Capital: The global demand for new technologies based on energy-intensive IT applications is steadily increasing. As a result, more and more climate-damaging greenhouse gases are being emitted. With sustainable and above all energy-efficient data centres, we are making a significant contribution to reducing global CO2 emissions." 
Rosslenbroich continued, "At the same time, the growing data centre market offers investors an attractive environment with sustainable return opportunities."
He added that the investment is part of the long-term strategy of Aquila Capital's new data centre business segment, which will enable customers to outsource their server hardware for the required computing capacity.