atNorth begins construction of climate-positive data centre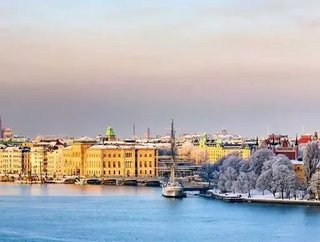 The $72mn facility located in Stockholm claims to be a landmark project in the search for sustainable HPC data centre design...
Icelandic data centre operator - previously Advania Data Centres - on Thursday that it has broken ground on its first data centre outside its home country.
atNorth claims the facility, which is located in Stockholm, Sweden, represents a landmark step forward in sustainable data centre design for the high performance computing (HPC) sector. 
The new facility, catchily dubbed Stockholm SWE01: SIF DC, is reportedly costing atNorth $72mn to construct. Upon completion, the facility will have an IT load of 11.2MW spread across a 6,400 square metre facility. 
The project is scheduled to be built out in seven steps, with the first phase becoming operational in Q4 2021. In a press statement, atNorth admitted that the COVID-19 crisis has delayed its plans, but the company remains optimistic about hitting this new target. 
SWE01: SIF DC is designed to deliver two major functions which several years ago might have been considered mutually exclusive. The HPC-focused site will offer racks that can host up to 40kW air cooled infrastructure and over 100kW for liquid cooled infrastructure in order to meet increased demand for HPC infrastructure as a service. 
At the same time, the facility has been designed to be as environmentally sustainable as possible, with industry-leading efficient design. atNorth has also announced that excess heat generated by the data centre will be used by the city's utility operator, Stockholm Energie, to warm the homes of local residents. 
atNorth CEO, , said in a statement to the press that, By collaborating with a leading energy provider in the area - Stockholm Exergi – the heat created by servers in our data center is not wasted but utilized in a supply chain that increases energy efficiency for the whole society and reduces wasteful energy usage." 
"For atNorth, this SIF DC is a landmark project, as we are expanding beyond Iceland. Our goal is to become a world leader in high-performance computing and colocation services. We are excited to bring more compute power and services to our ambitious customers. It means they can reduce cost, bring products to market faster than before and solve even more complicated problems," he added.