The biggest data storage trends - according to the experts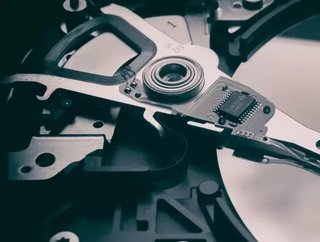 From the big data boom to the need to go green, some of the industry's most experienced experts break down their top trends affecting data storage.
The global data boom is well underway. An astounding 90% of all data in existence was generated in the last two years  – thanks in part to a surge in the popularity of AI and IoT technologies, together with the remote working revolution. 
Businesses are not only generating more data than ever, but thanks to increasingly demanding regulation and auditing obligations, they are now required to store it for years, or even decades. At the same time, many are now prioritising sustainability, and are keen to minimise the carbon footprint of their data storage solutions. 
Here's how these global developments are affecting the data storage industry – according to industry insiders. 
Riding the unstructured data wave 
Given the increasing amount of data being generated by businesses, it's no surprise that IT decision-makers are facing a storage conundrum. According to Forbes, 95% cite the need to manage unstructured data as a problem for their business. As a result, some are beginning to look beyond traditional options like on-premises object storage, off-premises magnetic tape, and both public and private cloud. 
Brian Pawlowski, Chief Development Officer at unstructured data solutions provider Quantum, is one of those expecting to see an uptick in demand for Storage-as-a-Service. He says: "The growth in unstructured data is putting operators back into the driving seat when it comes to re-assessing the best storage options available within a data centre…We're seeing a credible shift towards Storage-as-a-Service. There's much less emphasis on hardware and more on how consumers are using software to fluidly move their data in and out of the cloud for easier overall management."
The rise of storage at the edge? 
Behind the current data explosion is an increase in the number of IoT devices being deployed, many of which use AI and machine learning technologies. Thanks to this, experts estimate that by 2025 around 75% of enterprise-generated data will be created and processed outside a traditional data centre or cloud (Gartner). 
Currently, much of the unstructured data generated at the edge is moved to the public cloud for processing. However, as the quantities of data captured increase to petabytes or exabytes, this process inevitably becomes slow and costly for businesses.
As a result, many in the data storage industry expect to see more storage moving closer to the edge. According to Neil Stobart, VP of Cloud Systems Engineering at Cloudian, "the need for latency free, intensive data processing will require larger and more scalable storage options. Object storage solutions implemented at the edge enable low latency processing that will avoid the delay associated with moving data off-site." 
Formalising the hybrid working environment
As flexible working becomes a permanent feature, countless businesses are formalising their hybrid working environments, which were conceived in a hurry at the start of the pandemic. Stobart expects that secure remote access to shared data and data protection for remote workers will continue to be top industry priorities over the coming months. He says: "Workers are now needing access to secure inhouse networks while using equipment at home. This introduces new data access complications and security concerns. Legacy storage platforms have been designed for local network use only, so businesses will need to look at cloud technology to replace NAS/SAN systems for remote file sharing and distribution." 
Prioritising sustainability
Sustainability is a growing focus in almost every industry, and data storage is no exception. Potential customers are not just focusing on typical considerations like speed and storage capacity, but also looking closely at the environmental impact of various data centre providers. It's no surprise then, that the data centre industry is making efforts to go greener in response to both customer demand and increasingly stringent industry standards. 
Stobart also sees sustainability rising further up the agenda of many businesses. He thinks that "a continued focus by organisations on energy use management will factor in the use of more tiered storage approaches to optimise the cost/energy expenditure for increasingly complex data sets." 
It's clear that rapidly advancing digital transformation initiatives in most businesses mean that data storage will, by necessity, remain a top concern for IT teams in the coming months. This will likely put pressure on data storage solution providers, but also open new opportunities for many.