ByteDance expands US data centre footprint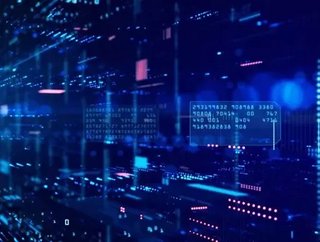 As part of a global expansion, TikTok parent company, ByteDance, has purchased land for a new facility in Ashburn, Virginia's 'Data Centre Alley...
The Chinese internet technology firm, , has leased 53MW of data centre capacity in Northern Virginia that, according to reports, could accommodate hundreds of thousands of servers for cloud computing and data processing.
ByteDance, TikTok's parent company, is investing heavily in its data centre facilities internationally, with forming just a fraction of the company's overall expenditure. In 2019, ByteDance revealed plans to build to store data collected from its European users.
Founded in 2012, ByteDance is reportedly worth over $100bn. The ongoing COVID-19 pandemic has also resulted in a massive surge in mobile users. In August, TikTok registered more than 600mn daily active users – a rise of 50% from its 400mn daily users in January 2020.
Political challenges
The company's continued investments in the US are surprising, given the current privacy concerns and an escalating trade war between the US and China.
President Donald Trump pressured ByteDance earlier this year to give U.S. investors a majority share of the company, citing allegations the app could be used to harvest data for the Chinese government. India also recently blocked TikTok along with nearly 120 Chinese tech companies, amidst similar concerns.
In September 2020, an agreement was reached for Oracle and Wal-Mart to take control of the company, but the deal is yet to be finalised. According to a by Sputnik News, on November 4th, Washington, DC district judge Carl Nichols announced uncertainty over whether the ByteDance could issue a new injunction against the Department of Commerce ban on the legal basis of "irreparable harm". 
Compliance
As ByteDance occupies space in several colocation data centres in the US, government restrictions could potentially enter force on November 12. But the continued compliance of the company suggests a solution is imminent.
In one of the biggest office leases signed during the pandemic, ByteDance also signed a lease with the Durst Organisation for 232,000 square feet at One Five One in Times Square. According to a report by , the added capacity is in line with the US government's directives to store domestic TikTok users' data in the U.S.
ByteDance's decision to expand its US data storage capacity in Virginia, therefore, is understandable. Virginia is currently the most popular area for data centre leasing in North America, accounting for close to 70% of the total, across leading markets in the first half of 2020. 
Singapore
Meanwhile, news of ByteDance's US investments follows on from false claims made earlier this year that the Beijing-based company was seeking to construct a dedicated data centre facility in Singapore. However, do suggest ByteDance has invested heavily in the SEA market, purchasing cloud computing servers in Singapore as a contingency backup for data based in the US.