China's data centres to use 222% more power by 2035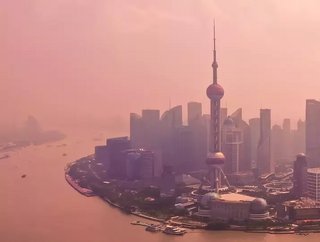 Greenpeace predicts that, unless meaningful action is taken, China's digital sector will more than double its electricity consumption by 2035.
China's data centre industry is on track to become one of the nation's biggest polluters by the middle of next decade. According to a new report by Greenpeace, electricity consumption in Chinese data centres and 5G base stations is expected to grow by a staggering 289% between 2020 and 2035. 
Specifically, electricity consumption by the country's data centres is on track to grow by 222% - jumping from 150.7bn kWh in 2020 to 485.5bn kWh in 2035. Last year, 61% of China's digital infrastructure was powered by electricity generated by coal-fired power stations. 
If this is to change, both public and private sector pressure must be applied to China's energy mix. So far, the country's data centre industry is lagging far behind those in other markets. As of this month, only two major data centre operators in China, Chindata and AtHub, have committed to achieving a 100% renewable energy mix by 2030. 
"Internet companies in China must commit to achieve 100% renewable energy and carbon neutrality across the supply chain by 2030. At the same time, policymakers can help enable this transition by mandating the use of 100% renewable energy and providing financial incentives for companies to shift to wind and solar. Digital technology should be a solution to the climate crisis, not a growing source of emissions," said Greenpeace East Asia climate and energy campaigner Ye Ruiqi.
Greenpeace's report paints a bleak picture, both for the planet and the Chinese government's own sustainability ambitions. The PRC has committed to completely decarbonise the country by 2060 - but emissions are expected to continue soaring all the way up to 2030, and the country's data centre and telecom industries could continue to rise long after that. 
Still, some steps are being taken in the right direction. Earlier this month, China cracked down heavily on cryptocurrency mining, banning financial institutions and payment companies from providing services related to cryptocurrency transactions, and cautioning investors against speculative crypto trading. 
While the move appears to be mostly focused on reducing people's exposure to what the government calls risky currencies that "are not supported by real value", reducing the environmental impact of mining crypto currencies like Bitcoin on Chinese soil could be a key step in cutting its data centre industry's emissions. 
"Explosive growth in digital infrastructure does not need to mean growth in emissions. Technology companies have the potential to catalyse real emissions reductions via investment in distributed renewables projects and direct purchase of wind and solar energy, among other strategies. But some of the industry's biggest players, including Alibaba and GDS, have yet to issue 100% renewable energy or carbon neutrality commitments," added Ruiqi.