Colocation: The success of the Atlanta Data Centre Market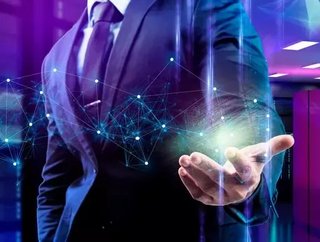 The Atlanta Data Centre Market has thrived over the past few years, especially regarding Colocation. But what makes this specific market so unique...
The Atlanta Data Centre Market is quickly outgrowing its reputation as a secondary market, and is quickly emerging as one of the top markets throughout the United States. All of this means that it is becoming a vital hub within the data centre industry. But what makes this market different and so perfect for growth? 
Atlanta currently boasts 47 data centres, according to Datacentres.com from some of the biggest colocation providers from around the world, such as Equinix, DataBank, QTS Data Centers, Digital Realty, Cyxtera and many more. Alongside these, the market is also home to privately owned hyperscale facilities. 
Perks of the Atlanta market
Atlanta is quickly becoming one of the fastest developing data centre markets for a number of reasons.The city's low energy and utility prices, moderate climate with low risk of natural disasters, business activity and infrastructure all contribute to making it the perfect profile and area for investors, owners and operators. 
When compared to other data centre markets around the US, Atlanta's is ideally situated in the state of Georgia which has a low-risk profile for natural disasters, such as tornadoes, earthquakes, flooding and wildfires. This means its data centre infrastructure is less likely to be damaged from these naturally occurring disasters than other markets throughout the entire country. 
Atlanta ranks incredibly high in numerous categories such as Metro Area for Business Climate, Metro Area for Corporate Headquarters and Metro Area Tech Hub just to name a few. Due to its continued and outrivaled growth, it has been coined 'The Capital of the Southeast' and is only set to continue innovating. 
Seven of the fortune 100 companies, including Coca-Cola, Delta Airlines and AT&T Mobility, are headquartered in Atlantas metropolitan area and over 75% of them have some sort of presence in the city. 
Energy costs in the state are also unrivaled, as they are approximately 50% lower than the national average, thus making it increasingly desirable in the data centre industry. Not only are energy and utility prices much lower, there is also a vast mix of energy sources within the state, including hydropower, coal and natural gas. 
Finally, the state and city are extremely accessible to the rest of the world. The Hartsfield-Jackson airport has been ranked number one in the US as the busiest airport in the country and the city boasts the nation's 9th largest public transport system.
All of these unique benefits have helped contribute to make the Atlanta Data Centre Market what it is today, and with further innovation and development the market is only believed to continue to grow.