Cologix: Hyperscale, edge data centre services in the U.S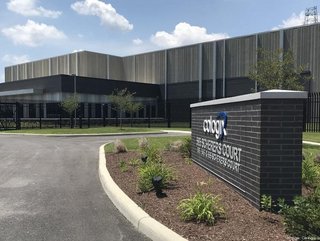 We profile Cologix, the Colorado-based hyperscale data centre, colocation and edge provider, and take a closer look at its Scalelogix facilities
Founded in 2010 in Colorad, USA, Cologix is a provider of hyperscale and edge, and colocation data centre services with facilities located in Columbus, Dallas, Jacksonville, Lakeland, Minneapolis, Montreal, Northern New Jersey, Toronto, and Vancouver.
The company currently serves over 1,600 carrier, managed services, cloud, media, content, financial services, and enterprise customers. Since its launch, Cologix has completed 11 acquisitions and announced several new market expansions.
These include purchasing the Dallas INFOMART data centre from NaviSite, the acquisition of Canix Colo in Montreal and a further acquisition of Telehouse Centre Canada located in Toronto. Expansions include an additional 12,000 sq ft of space in the Dallas INFOMART facility, and a 20,000 sq ft build-out of its facility in Ontario.
Cologix receives IP transit support from Ziply Fiber for Vancouver data centres
Cologix recently announced that American telecommunications company Ziply Fiber has lit up its operations in three of the company's data centres in Vancouver, Canada. The move means that Ziply Fiber now offers high capacity, 100G wavelength, 400G wavelength, and 100G IP transit as well as 10G ethernet services.
"We are excited to have Ziply become a part of the Cologix offering in Vancouver," said Laura Ortman, President and Chief Revenue Officer for Cologix, at the time of the news. "It's great to have Ziply as an additional carrier in our ecosystem that we operate in the Pacific Northwest.
With Ziply's dedication to redundancy via diverse routing in the region and 100GB capabilities, we are well-positioned to meet the demands of our customers' growing businesses at the digital edge."