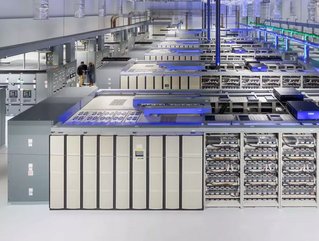 We profile the data centre division of one of the biggest companies in the industry, NTT Ltd
NTT Ltd. launched in July 2019 to bring together 31 brands from around the world including the regional data centre groups and other NTT entities such as Dimension Data, NTT Communications and NTT Security. The company's data centre division, NTT Global Data Centres, incorporates DPA, e-shelter, Gyron, Netmagic, NTT Communications Nexcenter, RagingWire and other data centre companies that formerly sat under the NTT Communications brand. 
As the consolidated data centre entity, our reach extends to over 20 countries and regions and represents over 160 carrier- and cloud-neutral data centres with a total of 500,000 sqm of server space.
The company provides tailored, localised expertise through our regions in the Americas (RagingWire), APAC (NTT Communications), EMEA (e-shelter and Gyron) and India (Netmagic). Together, we bring decades of data center experience and expertise to this new era as the third largest data center operator in the world.
NTT's data centre portfolio 
NTT's data centres are customised for the client with the maximum flexibility and scalability to grow. Our high availability, reliability and secure monitoring of data centers are backed by a history of trust, corporate stability and ongoing investment. Combined with the power of NTT's global technology network, we deliver state-of-the-art infrastructure and technology services. The business result is that we provide an optimal data centre environment to enable you to compete, innovate, and grow.
NTT is ranked as one of the top three leaders worldwide by IDC in their Colocation and Interconnection Services MarketScape, spanning more than 20 countries and regions including North America, Europe, Africa, India and APAC.