The data centre industry is on track for a boom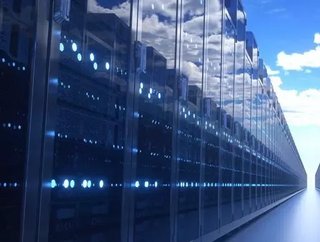 New data from several research firms points to 2021 being the year that data centres - particularly hyperscalers - experience unprecedented demand...
During the pandemic, the data centre industry has gone from a healthy subset of the ICT sector to an essential utility.
In 2021, that trend shows no sign of slowing down. New data from ABB Power Conversion, DCP, and Synergy Research Group all points towards a boom year for the sector. 
Overall, suggests that the global data centre market will grow by 14% year-on-year in 2021, with 96% of the data centre professionals surveyed saying they saw increased demand on their facilities last year.
"The impact of COVID-19 fundamentally accelerated the concept of 'mission critical'. Overnight, businesses became even more reliant on the cloud to enable operations, processes and remote collaboration," says ABB Power Conversion president Jeff Schnitzer. 
Europe
With its high level of digitalisation and maturity, Europe saw demand for data skyrocket during the past year. A predicts that European data centre operators will see revenues increase by a staggering 46% in the coming year, with public cloud provider revenues expected to jump by 56%. In an age when public cloud expansion is actually drawing down on data demand in other sectors, both elements of the industry seem to be finding enough demand to justify continued growth. 
DCP's 2021 Data Centre European Report points to a boom in new facility build-outs, with over 70 projects underway in 12 countries totalling 851,000 square metres of floor space. A large portion of this investment is expected to come from US operators, with CyrusOne, QTS, ServerChoice, Iron Mountain and Vantage Data Centres (which is developing campus facilities in Berlin, Frankfurt, Milan, Warsaw and Zurich) all pouring cash into significant projects across the region. 
Microsoft, Google and Amazon dominate the Hyperscale Market
2021, as we've mentioned before at Data Centre Magazine, is going to be . New data released this week by Synergy Research found that, by the end of 2020, there were almost 600 hyperscale data centres operating around the world, a figure that's more than doubled since 2015. 
Out of the 597 hyperscalers currently up and running around the world, Amazon, Google and Microsoft accounted for more than half of them. Amazon and Google in particular spun up the most new data centres last year, with their projects accounting for half of all new hyperscale facilities in 2020. 
2021 is also the year when Microsoft Azure is predicted to overtake Office as the company's chief revenue stream.  
"There were 111 new hyperscale data centres opened in the last eight quarters, with 52 of those coming onstream in 2020 despite COVID-19 causing a few logistical issues," said John Dinsdale, a Chief Analyst at Synergy Research Group. 
"That is testament to the ongoing robust growth in the digital services that are driving those investments – particularly cloud computing, SaaS, e-commerce, gaming and video services. We did actually see a handful of older hyperscale data centres shut down in 2020, but those numbers pale besides the number of newly opened or planned sites. In addition to almost 600 operational data centres, we have visibility of a further 219 that are at various stages of planning or building, which is good news indeed for data centre hardware vendors and wholesale data centre operators."