Data centre in Minneapolis powered by 100% renewable energy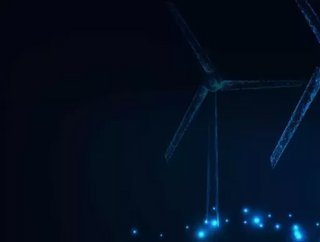 A data centre in Minneapolis, USA, has been declared by owners, DataBank, to be run fully on renewable wind energy...
DataBank, a US data centre service company has recently signed an agreement with Dakota Electric Association stating that the company will pursue the purchase of 100% renewable energy. This energy will cover the demands of their Minneapolis based data centre over the following five years.
This data centre will follow in the footsteps of two other data centres owned by the provider. Their two facilities located in Indianapolis are already powered by 100% renewable energy. 
Founded in 2005 in Dallas Texas, the company has expanded rapidly over the past 5 years, increasing their six centres in three markets to a staggering twenty data centers in nine markets. 
The renewable energy in question will be provided through Dakota Electric's Wellspring Programme. The power will be generated via Great River Energy, their wholesale power supply.
Data centre electricity consumption
The sheer quantity of electricity consumed throughout the United States by data centres alone reached a staggering peak of 90 billion kilowatt-hours. That equates to 3% of the entire continent's consumption. This figure is only predicted to further increase after a recent survey found that 70% of data centre facilities in the US recorded that the power density per rack had risen considerably over the past 7 years. 
Not only do US based data centres rack up a huge amount of the country's electricity consumption, data centres around the world are responsible for approximately 1-1.5% of the global electricity consumption. The servers, storage systems, networks and infrastructure all contribute to the staggering consumption of electricity. 
The future of DataBank
President and CFO of DataBank, Kevin Ooley stated, "Green energy and sustainability are critical aspects of DataBank's Data Center Evolved strategy". This milestone highlights the company's commitment to fulfilling and seeing a reduction in its carbon footprint. 
The future of the company appears to be extremely efficient, with a desire to reach a high level of energy efficiency at all of their facilities located throughout the US.