DataBank acquires four CyrusOne data centres for US$670mn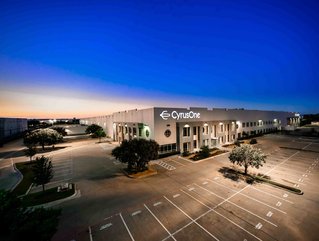 DataBank has completed a US$670mn acquisition of four CyrusOne data centres in Houston, Texas, increasing its total capacity to more than 2mn sq ft
DataBank, a leading provider of enterprise-class colocation, connectivity, and managed services, announced today it has closed its acquisition of four existing Houston, TX area data centres from CyrusOne for US$670mn. The transaction makes Houston the 28th metro market in DataBank's U.S. portfolio, expanding the country's largest edge footprint.
The four Houston facilities collectively add more than 300,000 square feet of raised-floor data centre capacity, and 42.5 megawatts of power, bringing DataBank's total portfolio to more than 65 facilities and 2mn square feet of raised-floor data centre capacity.
Under the terms of the agreement, DataBank acquired the data centre located at 4201 Southwest Freeway formerly known as the CyrusOne Galleria, as well as the Houston West Campus, which s located in Downtown Houston and is home to three data centres formerly known as West I, West II, and West III.
"DataBank has deep roots in Texas, and we are excited to strengthen our partnership in the state even further with this expansion into the Houston market," said Raul K. Martynek, CEO of DataBank. "We look forward to bringing our digital infrastructure to the fourth largest metro in the U.S. This acquisition underscores our commitment to this market and our belief in its continued prosperity."
DataBank: Providing a customer-centric configuration of locations, platforms, solutions, and services
DataBank was founded in 2005 in a former Federal Reserve Bank building in Dallas, Texas, USA. The building was converted into a data centre in 1999 after the company's founders recognised the data centre market's growing need for more personalised colocation solutions.
In July 2016, blue-chip investors led by DigitalBridge acquired DataBank, and the resulting team merged together C7 data centres, two assets from 365 Datacenters, and Edge Hosting. The company also built out several other data centres, including making a number of executive appointments.
Since then, DtaBank has increased its footprint from six data centres in three markets to 65 data centres in 29 markets. It has also enhanced its product capabilities in managed services, security, and compliance.