DataBank completes 17,000 sq ft Kansas data centre expansion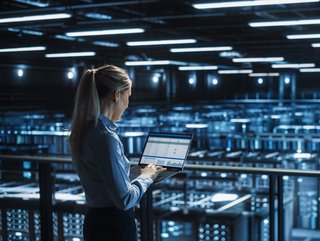 DataBank has consistently been working towards expansion efforts
Data centre solutions company, DataBank, continues to push forward in innovation as it completes the expansion of its campus in Kansas
After much development, DataBank has finalised its expansion of its MC13 South Lake Campus in Lenexa, Kansas. The company has added 17,000 sq ft (1,580 sqm) and 1.8MW to the facility, bringing the data centre's total build-out to 42,000 sq ft (3,900 sqm) and 4.6MW of IT capacity.
DataBank first announced that it was going to expand its Kansas facility in 2021 to continue its investment in expanding its footprint and capabilities to meet growing demand in the region.
Expanding data centre capabilities to meet regional needs
DataBank's services operate in world-class facilities, with the company also holding data centres in Dallas, Minneapolis, Kansas City, Cleveland, Pittsburgh, Salt Lake City and Atlanta.
They provide uninterrupted access to customer data, applications and IT equipment, in addition to the company providing business solutions for corporate enterprises. These solutions include hybrid cloud services, customised IT deployments and industry compliance, all focused on meeting outsourcing needs for IT management, maintenance and operations.
The company has consistently been working towards expansion efforts. In 2017, it acquired cloud hosting company Edge Hosting which specialised in designing, operating and simplifying secure and compliant IaaS and PaaS managed cloud hosting.
It then acquired zColo's data centre assets from Zayo Group Holdings in 2020, meaning that DataBank could now offer secure colocation connectivity across its data centres in 28 key markets across the US and UK.
Following the 2021 issuance of more than US$750m in revenue notes, the company started its expansion efforts. As part of increasing the MC13 Kansas facility, expansion was divided between Data Halls 2 and 3, with 9,300 sq ft in Data Hall 2 and 8,050 sq ft in Data Hall 3.
DataBank currently operates 74 data centres across North America, the United Kingdom and France. Across those facilities, the company has a total of 378MW of IT capacity, according to Data Centre Dynamics.
With data centre demand continually increasing in the midst of global digital transformation efforts, DataBank is doing well to stay ahead. Data centre companies more generally are being tested in the wake of greater adoption of technologies like cloud computing, the Internet of Things (IoT) and the Internet of Everything (IoE), leading to greater demand for data centres around the world.
As of 2023, DataBank has recommenced fundraising efforts for future developments. In May 2023, it also began construction on a new 40MW data centre in Atlanta, Georgia. The colocation facility will feature 200,000 square feet of raised floor space and four megawatts of power, making it ideal for hyperscalers, high-density computing and high-performance computing workloads.