Zayo and Kao Data expanding dark fibre connectivity options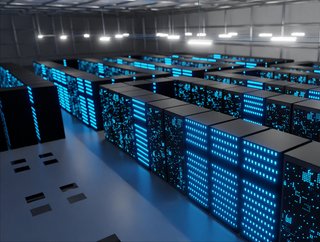 PoPs will aim to enhance customer options, reduce dependency on third parties and hopefully streamline service delivery as a result
Kao Data partners with Zayo to expand connectivity solutions at its data centre campus, providing low-latency fibre connectivity options for global reach
Zayo, a leading global communications infrastructure provider, has partnered with Kao Data to add new connectivity solutions at its high-performance data centre campus. The partnership aims to expand both lit and dark fibre connectivity options.
The companies have worked towards two new points-of-presence (PoPs), which aim to provide financial services, artificial intelligence (AI) and cloud and enterprise customers with low latency fibre connectivity from the US to Europe, bypassing London. PoPs will aim to enhance customer options, reduce dependency on third parties and hopefully streamline service delivery as a result.
Expanding data centre connectivity solutions worldwide
It is important to consider greater data centre solutions more than ever before, as they have a huge part to play in technological development. Global development and expansion of AI in particular is continuing to gain rapid momentum in 2023 with the incorporation of more Internet of Things (IoT) solutions and 5G-based networks.
The data centre is therefore paramount for these types of projects so it is crucial that connectivity is positioned in the optimum way.
Kao Data in particular is a specialist developer and operator of high-performance data centres for enterprise, cloud and AI. This partnership with Zayo aims to elevate these services and expand connectivity solutions in Harlow, UK.
"As dependency on digital infrastructure continues to accelerate, it's vital that we provide customers working across cloud, enterprise and financial services with diverse and resilient connectivity solutions that minimise latency," said Spencer Lamb, Chief Commercial Officer of Kao Data.
"By partnering with Zayo, we're increasing our high performance connectivity capabilities in Harlow – providing advantageous routes from North America into the UK and Europe, and avoiding London's congested Internet routes via Zeus."
As part of the partnership, Zayo will deploy two PoPs at Kao Data's KLON-01 data centre which will enable new multi-gigabit lit and dark fibre capabilities. Enterprise organisations can then connect directly from the US to Europe and bypass London's Internet routes via Zayo's ultra-low-loss, subsea fibre optic cable, Zeus, which runs from the UK to the Netherlands.
Zayo already operates one of the industry's largest fibre networks and owns a Tier 1 IP backbone that spans 141,000 miles across North America and Europe. It aims to further strengthen Kao Data's mission to provide a suite of world class connectivity options in Harlow.
The Harlow campus is also home to the UK's fastest and most powerful supercomputer, NVIDIA's Cambridge-1, as well as several high density AI workloads and grid computing deployments from Tier 1 financial services organisations.
Resilient, low-latency connectivity is crucial to facilitate large data transfers and Zayo's network will play a key role in this pursuit by offering global connectivity across financial hubs.
Yannick Leboyer, Chief Operating Office at Zayo Europe, said: "We understand the increasing reliance on robust digital infrastructure and the imperative of delivering diverse and resilient connectivity options to meet the evolving needs of our customers."
"We are happy to partner with Kao Data on our shared efforts to reshape digital connectivity and ensure our customers stay ahead of the curve and thrive in today's fast-paced digital ecosystem."