DataBank adds 44 new data centres with zColo acquisition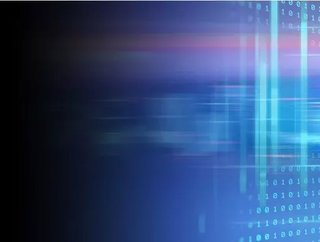 The acquisition of zColo brings DataBank's footprint to more than 1mn square feet across 65 data centres in 29 markets...
Texas-based operator DataBank today completed the second phase of a multi-facility acquisition of the Zayo Group's data centre business zColo.
The acquisition, which was announced back in September, adds 44 additional data centres to DataBank's portfolio, more than tripling its footprint in the UK and US, and granting it access to the French market. 
DataBank now operates 64 data centres in 29 markets (up from 20 data centres in nine markets before the deal), with more than 3,000 hosted customers, 1.1mn square feet of raised data centre floorspace, 145 MW of installed capacity, 12 cloud nodes and 18 major network interconnection points. 
DataBank estimates its pro forma annual revenue following the acquisition to be in excess of $450mn. 
"Simply put, this highly complementary acquisition will allow us to serve customers better. The strategic rationale is fully aligned with our core 'Data Center Evolved' strategy built around providing customers broad geographic reach as they move their content and applications closer to the edge," said Raul K. Martynek, CEO of DataBank. 
DataBank closed its acquisition of zColo's US and UK facilities in December, adding 39 facilities to its roster. This week, the company took possession of zColo's final five facilities, located in France. 
"We're excited to finally have all elements of the zColo transaction complete," said Martynek in a press statement on Wednesday. 
"Our integration is moving ahead swiftly and we look forward to unleashing the full power and reach of our integrated edge colocation and interconnect platform for customers in the months ahead."
The acquisition reportedly gives zColo's base of more than 1,500 blue chip customers access to DataBank's roster of managed services and solutions, as well as granting DataBank customers access to increased geographical diversity. 
Martynek added that, "With an open interconnect architecture and virtually unlimited geographic options, we are poised to help our customers in the US migrate their workloads and adapt to the next evolution of the internet: the hyper-localisation of data and compute being unleashed by 5G networks."
The sale was funded by an investment group led by DataBank's controlling shareholder, Colony Capital, which has invested a further $145mn into the company in order to maintain its 20% stake in the company. 
Following the sale of its assets, the Zayo Group will become one of DataBank's leading customers, continuing to be anchor tenant in many of the zColo facilities that DataBank now operates.