Digital 9 Infrastructure acquires Ficolo for US$144.9mn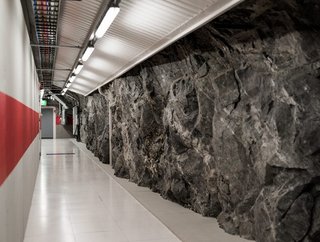 Digital 9 Infrastructure (D9) has purchased Finnish data centre and cloud services platform Ficolo for (US$144.9mn), expanding its Nordic market presence
Digital Infrastructure 9 (D9) has today announced it has acquired Finnish data centre and cloud services platform Ficolo after signing a sale and purchase agreement for €135mn (US$144.9mn). The acquisition is expected to be finalised later this year.
Strengthening D9's presence in the Nordic data centre market, the purchase of Ficolo is in line with Digital 9 Infrastructure's sustainable data centre strategy. "Sustainability has been at the heart of Ficolo since our inception. For example, all our operations are certified climate neutral. Digital 9 is a great owner for us, and with their help we can further improve our operations. Our future goal is to be carbon negative," said Seppo Ihalainen, CEO of Ficolo.
Ilhalainen added that "the deal is also proof that our operating concept is effective. We offer the best of cloud computing and data centres – every customer gets a solution that is tailored to their needs and designed specifically for them. The deal will give us greater international connectivity."
Digital 9 Infrastructure's data centre sustainability strategy

The data centre sustainability strategy implemented by Digital 9 Infrastructure focuses on shifting the energy-intensive processing of growing data sets to the Nordics to deliver green data centre solutions in a geographically optimal environment.
Jack Waters, Chair of Digital 9 Infrastructure plc, said: "Our data centre strategy is focused on identifying strategic locations that are suitable based on their level of connectivity and access to renewable energy. The acquisition of Ficolo, with its significant expansion potential, is another important step in D9's ambition to decarbonise the data centre industry. Ficolo adds to our portfolio of Nordic data centres and represents some of the cleanest, lowest carbon footprint data centres globally."
Thor Johnsen, Head of Digital Infrastructure at Triple Point Investment Management LLP, commented: "Together with Ficolo, D9 now how has one of the premier pan-European authentically green data-centre portfolios, benefiting from the less volatile, less carbon-intensive green energy supplies of the Nordics.
"Transitioning data centre services to our green data centre portfolio is not just a question of improving sustainability, but also benefiting from lower cost and less volatile power prices. The combined portfolio's long track record of high-quality operations across the Nordics provides a significant growth opportunity to continue to invest and monetise capacity to local and international customers," he said.