Digital 9 plans to raise £200mn, invest in six data centres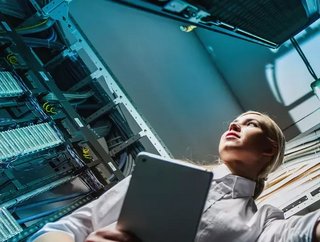 Following the acquisition of Verne Global, Digital 9 Infrastructure plans to raise £200mn on the London Stock Exchange for new data centre investments.
UK-based digital infrastructure management company Digital 9 Infrastructure is planning to ramp up its expansion even further. The company is reportedly looking at a suite of investments to the tune of £670mn in the short term, with plans in the works to invest a total of £1.85bn into data centre infrastructure (and fibre) over the coming 18 months. 
The news was announced on Monday, September 13, by the company, as part of an announcement that Digital 9 wants to raise an impressive £200mn through listing shares on the London Stock Exchange "which could be exceeded subject to demand," added the company in a statement. 
The £200mn raised this week will be added to an existing pot of £475mn raised by the company over the last six months. Digital 9 raised £300mn in March of 2021 through an Initial Public Offering, and a further $175 through share placing earlier this summer. 
Digital 9 has yet to release any specifics as to how it plans to spend its now formidable war chest, noting only that it has set its sights on an acquisitions roadmap that "includes a further six data centre investments opportunities with an aggregate value of approximately £188 million".
The six sites will reportedly include "a premier metro data centre based in the UK for which the company has secured exclusivity". The locations and identities of the other five projects are currently unknown. 
Digital 9 recently completed two other high-profile industry acquisitions. Last week, the company finalised the acquisition of UK-based data centre operator Verne Global for £231mn. Verne Global is based in London, but operates a data centre footprint in the Icelandic town of Keflavik, where it uses low ambient temperatures and readily-available green power to deliver sustainable high performance computing (HPC). 
If Digital 9 is primarily trading on the expertise and experience it acquired along with Verne Global this month, its upcoming data centre investments could similarly be focused on the HPC sector and (apart from the facility confirmed to be in the UK) also be housed in Iceland - or potentially other Nordic countries. 
Digital 9 also recently acquired global fibre optic cabling company AquaComms, and is currently building the Europe Middle-East India Connect 1 (EMIC-1) cable through its new subsidiary. Details as to where the cable will land, its capacity, and who the company is partnering with on the project remain sparse.