Digital Realty and Equinix both report strong Q4 results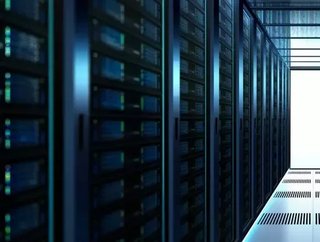 Both firms achieved revenue growth in the last quarter of 2020, as their global expansions continue...
The world's two leading data centre operators are something of a barometer for the industry as a whole. In Q4, both Digital Realty and Equinix's balance sheets reflected the ongoing transition of the data centre industry from the backbone of the technology sector to an essential utility underpinning the modern world. 
Equinix finished 2020 on a high, pulling in approximately $6bn in revenue amounting to 8% revenue growth year-on-year - the 18th year of consecutive growth reported by the company. 
Digital Realty also had a strong finish to the year, with its Q4 revenues reaching $1.1bn - a 4% growth over Q3 2020 and a 35% increase year-on-year. 
"We closed 2020 with a strong finish, delivering record bookings for the full year," said Digital Realty Chief Executive Officer A. William Stein.  
"This tremendous achievement is a testament to the consistent execution and growth across our global platform. Our book of business outside the Americas has expanded meaningfully, while our colocation and interconnection business represents a rapidly growing share as we continue to gain traction with enterprise customers as well as service providers. We look forward to building upon this momentum into 2021 and beyond, and we remain confident that our global platform will continue to deliver sustainable growth for all stakeholders." 
Leasings
Demand for data centre infrastructure skyrocketed over the course of 2020, continued through Q4 and looks set to keep on rising throughout 2021. Digital Realty signed new bookings amounting to an expected $130mn annually in Q4 alone. 
Equinix had a staggeringly successful quarter in regard to its channel bookings, which accounted for 35% of its total Q4 bookings. The company's total bookings were also, reportedly, at a record high, driven largely by telecom carriers upgrading their core and edge networks to address the changing digital usage patterns that arose from the pandemic. 
"As we look ahead, I am as optimistic as ever about our business and the expanding opportunity to serve our customers, partners and shareholders as the world's digital infrastructure company," commented Charles Meyers, President and CEO of Equinix.