Digital Realty expands data centres in Canada and France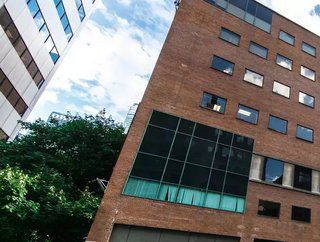 Digital Realty, the largest global provider of cloud- and carrier-neutral data centre, colocation and interconnection solutions, opens two new sites
Digital Realty has announced the opening of its latest North American data centre in Toronto while also breaking ground on its fourth data exchange in Marseille, France.
The downtown YYZ12 data centre site opens up 800kw and 6,900 square feet of new colocation facilities and is Digital Realty's third in Greater Toronto. It will be interconnected with redundant dark fiber paths to the company's TOR1 in Vaughan.
The new MRS4 site in Marseille is expected to offer up to 13.6 MW of customer capacity and sits in a strategic location at the heart of the Mediterranean. 
Digital Realty says direct access to 14 submarine cable systems extends the global reach of PlatformDIGITAL® – a first of its kind global data centre platform for scaling digital business – with low-latency connectivity options between the Americas, Europe, Africa, and Asia. 
Digital transformation drives doubling of data communities
 "Together these new capabilities in Toronto and Marseille represent a strategic milestone on Digital Realty's global roadmap for PlatformDIGITAL® in North America and EMEA," said A. William Stein, CEO of Digital Realty. 
"Over the last 18 months since we announced our platform vision and strategy, we've introduced over 20 new data centre expansion projects around the globe. As enterprises across all industries rapidly shifted to digital business models during an unprecedented year, the global number of participants in our connected data communities more than doubled to over 4,000 organisations."
Toronto is gaining a reputation as one of the next major technology hubs in North America – especially for for financial services, banking and insurance. The Data Gravity Index DGX™ reveals that the city is in the top 10 metros in terms of growth in data gravity intensity for these sectors through 2024.
Digital Realty also leverages IBM's Direct Link 2.0 capability to provide access to the IBM Cloud in Toronto, enabling customers to spend less time designing and deploying network architectures to accelerate the development of new solutions via the hybrid cloud.