Digital Realty opens third data centre in Singapore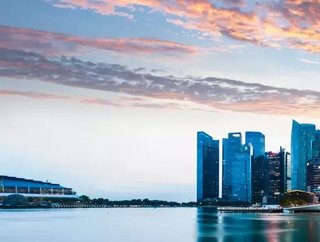 The 50 MW facility is Digital Realty's largest data centre in Singapore and brings its total investment in the country to more than $1bn...
Texas-based data centre industry leader Digital Realty has opened its third data centre in Singapore. , the facility, known as Digital Loyang II or SIN12, is the company's largest in Singapore to date, delivering 50 MW of critical IT capacity to support enterprise colocation needs throughout the country. 
The opening of Digital Loyang II brings Digital Realty's investment in SIngapore to more than $1bn. 
Digital Realty Chief Executive Officer, Bill Stein, hailed the launch as a "major milestone" in the expansion of Digital Realty's global offering . 
In a statement to the press, he added that the opening of Digital Loyang II "underscores our long-term commitment to support the country's digital economy. The transition to the digital economy has impacted the way companies across all industries create and deliver value. There's a growing need for a combination of open interconnection and next-generation colocation that will reduce the complexity of digital transformation. Expanding our footprint in Singapore will enable us to better help our customers enhance their digital transformation efforts and scale their digital business models regionally as well as globally." 
Digital Loyang II is located approximately 25km from SIngapore's central business district, immediately adjacent to the company's existing flagship facility in Singapore, Digital Loyang I, or SIN11.  
Digital Loyang II - Courtesy of Digital Realty
Both facilities are now connected to a diverse array of fibre routes, including a wealth of dark fibre, which will allow tenants at both data centres to access a connected data community of network and service providers on Digital Realty's open global platform. 
The facilities also connect directly to Digital Realty's other Singaporean data centre, Digital Jurong, which sits on Singapore's West Side. 
The addition of this massive, multi-storey facility is, according to Digital Realty, a direct response to hugely increased demand in the Singapore market - demand which has continued to rise in the face of ongoing sustainability concerns over the country's access to renewable power (it imports the vast majority of its fuel, natural gas, from Indonesia and Malaysia) and a governmentally imposed moratorium on new data centre builds, which has been in place since 2019. 
Despite these factors, Singapore was recently ranked fifth on . The market is expected to continue growing over the coming decade as Singapore continues to embrace digitalisation and the cloud, making it an attractive target market for overseas investment. 
Christian Koschil, Digital Attaché at the US Embassy in SIngapore, commented enthusiastically on the announcement, saying that, "Digital Realty's continued investment in Singapore builds upon the strong existing business and investment ties between the United States and Singapore. Both countries rank highly in terms of digital competitiveness and are committed to building a robust digital economy at a global level."
He added: "We believe Digital Realty's expansion in Singapore will further strengthen the Republic's standing as a global connectivity gateway. We also applaud Digital Realty's commitment to sustainability in their operations, as tackling climate change requires a collective response from all stakeholders – in government and the private sector." 
You can read more about Digital Realty's pan-APAC expansion in the April edition of Data Centre Magazine - coming later this week - where we'll be talking to Mark Phong, Digital Realty's VP of APAC and Japanese operations about site selection, sustainability and Digital Loyang II.