EcoDataCenter: Creating sustainable data centre solutions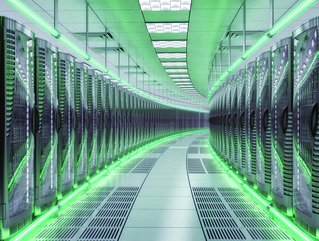 We take a look at EcoDataCenter, and how it is creating sustainable and secure infrastructure for the growing digital society
As digital infrastructure plays an increasingly critical role in society, the demand for responsible and sustainable operations, along with a high degree of security, is also increasing.
Founded in 2014, EcoDataCenter has a vision of a sustainable and secure digital society.
It is a growing company with the ambition to become the Nordic region's leading data centre and the first choice when it comes to sustainable and secure data centre solutions. The company has customers in different industries, including IT, finance, retail, the automotive industry, and government agencies.
Helping customers with sustainability goals
EcoDataCenter recently signed a multi-year agreement with DeepL, one of the world's leading artificial intelligence-powered digital translation companies.
DeepL's translation services are powered by AI, which requires large amounts of data that can scale up at short notice. This means that the company has a need for the flexibility and scalability EcoDataCenter offers. DeepL is now locating much of its computational data at EcoDataCenter's Main Site in Falun.
"We are proud that DeepL has chosen us as their data centre services provider. It is a recognition for our Main Site in Falun which demonstrates that it is ideal for HPC customers with very high requirements for sustainability as well as capacity and scalability. We look forward to contributing to DeepL's future growth", says Anders Fryxell, Chief Sales Officer, EcoDataCenter.
EcoDataCenter's sustainability profile offers its customers to reduce the carbon footprint of their data center services, while offering customers the ability to rapidly expand. As AI and computing services require large amounts of data consumption, sustainability in IT will become an increasingly important element for businesses.
"The dynamic nature of the industry means that conditions can change rapidly. We needed to find a scalable and sustainable data center partner that could enable our future growth. EcoDataCenter was a perfect match for us", says Jaroslaw Kutylowski, CEO and founder of DeepL.