EdgeConneX: Providing purpose-built data centres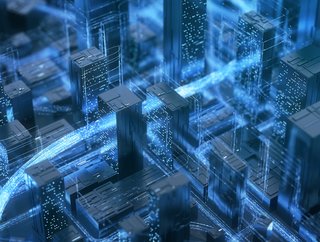 Recognising a rising demand for data, we take a look at how EdgeConneX is helping customers with their vision for the Edge
Founded in 2009, EdgeConneX provides a full range of data centre solutions worldwide, from Hyperlocal to Hyperscale, from purpose-built to build-to-order, working closely with customers to offer choice in location, scale and type of facility.
With headquarters in Northern Virginia, Singapore, and Amsterdam, the company's services are used by a diverse portfolio of industries, including content, cloud, networks, gaming, automotive, SaaS, IoT, HPC, security and more.
Since 2013, EdgeConneX has built over 40 data centres, including Edge Data Centers and a growing number of regional and hyperscale solutions across North America, Europe, and South America.
In 2020, EdgeConneX was acquired by EQT Infrastructure, giving the company access to additional capital for expansion, investment in land and power, and Build-To-Suit projects worldwide.
This backing enabled EdgeConneX to complete a number of key business initiatives including the establishment of AdaniConneX, a joint venture with Adani Enterprises in India, a strategic investment in China-based data centre provider Chayora, the opening of its newest market in Barcelona, acquisitions of data centres in Israel, and the announcement of a new data centre campus in Brussels.
Expanding presence in Asia
Earlier this year, EdgeConneX announced that it will further expand its presence in Asia with the acquisition of GTN Data Center in Indonesia.
This marks EdgeConneX ninth market in Asia that is either established or under development as it continues rapidly building out its data centre platform in the region. Strategically located in Bekasi Cikarang, part of greater Jakarta, GTN has been operating a Tier 3 certified data centre since 2016.
"Entry into Indonesia gives EdgeConneX presence in three of the largest countries in the world outside the United States. This is a market with tremendous long-term upside. Indonesia has strong demographics, a rapidly rising homegrown technology sector, and is early in the adoption curve when it comes to outsourced infrastructure services like cloud and data centres," said Philbert Shih, Founder of Structure Research.
"The acquisition of an operating business and land plot fits exactly with what EdgeConneX is doing around Hyperlocal and Hyperscale. It can cater to local enterprises and service providers while having the capacity and runway to serve hyperscale clouds. Indonesia, unlike many markets in the world, is home to all the major US and Chinese hyperscale clouds, and this will create incredible volumes of demand for hyperscale data centres," he added.