Equinix embarks on $39mn expansion in Finland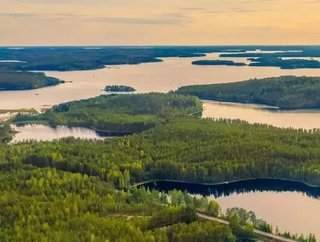 Equinix is expanding two of its Finnish data centres with a $38.8mn investment in response to growing demand...
Global data centre leader Equinix, Inc has announced a significant expansion of its presence in the nordics. The company announced on Monday that it will invest €32mn ($38.86mn) to increase capacity at two of its international business exchange (IBX) data centres near the Finnish capital of Helsinki. 
The new cash injection brings Equinix's total investment in its Finnish data centre footprint to approximately €147mn.  
The two facilities, and , will have their collective capacity boosted by 800 cabinets. Both IBX facilities have N+1 power and cooling redundancy and provide connectivity across Scandinavia, the Baltics and Russia. Equinix has seven IBX data centres in Finland, part of the company's global footprint of more than 220 data centres across 63 major metro areas around the world.  
The expansion of HE5 and HE7 is in response to strong growth exhibited by the Finnish and wider nordic market, driven both by the expansion of Industry 4.0 and the ongoing COVID-19 pandemic. 
"The pace of digitisation worldwide, including in Finland, has greatly accelerated in the past few years. The COVID-19 pandemic has further contributed to this, with many digital transformation plans implemented more quickly than companies had originally anticipated was necessary," commented Sami Holopainen, Equinix's Managing Director for Finland. 
He added that, "Customer demand in Finland continues to grow, which is why we are investing in additional capacity to further support the technological developments of companies operating here. As an important part of Equinix's global platform, we are well equipped to help our customers in their digitisation efforts". 
The Nordic data centre market is one of the most advanced in the world - rivaled only by the Eastern US and perhaps Singapore - with the Finnish hyperscale sector alone expected to . 
Judith Gardiner, Equinix's Vice President of Growth and Emerging Markets, commented: "Finland is an excellent location for Equinix. The cool Nordic climate is a tremendous asset in reducing the need for cooling power, and its connectivity to other markets, particularly Eastern Europe, very much supports digital business options. 
"In the near future, Finland will also have the shortest latency route between Europe and Asia-Pacific, when the Arctic Connect Cable project, led by the Cinia Alliance, is complete. Meanwhile, the expansion of HE5 and HE7 is a part of an ongoing growth strategy in the region."