Equinix expands presence in Singapore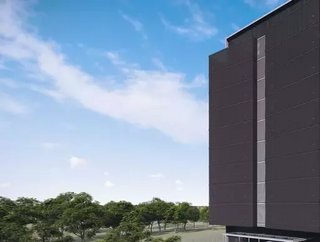 Further strengthening Singapore's digital infrastructure, Equinix is opening its fifth IBX data centre in the country...
In response to accelerated demand for cloud services in South East Asia (SEA), global data centre operator Equinix has announced the expansion of its footprint with a new International Business Exchange (IBX) data centre in Singapore. 
The facility will be Equinix's fifth IBX in Singapore, and represents an initial investment of $144mn across its first phase of construction. When the site comes online in the first half of 2021, SG5 will at first provide more than 1,300 cabinets of rackspace capacity for colocation and enterprise customers in the country. 
The expansion, Equinix spokespersons said in a press release on Monday, is being driven by growing complexity in Singapore's digital landscape, as enterprises increasingly adopt hybrid and multi-cloud approaches to their digital architecture. 
Singapore's Smart Nation Initiative is aligned with Equinix's operations in the country, as the government works to promote rapid steps towards the digital transformation of its economy in order to "build resiliency and stay competitive" in an increasingly digitalised world. 
, Group Vice President, of the APAC arm of market intelligence firm IDC, commented on the announcement, noting that, "Digital infrastructure is key to success and competitive advantage for enterprises in the next normal. IDC's CEO research in early 2020 showed that the leading priority among CEOs in Asia-Pacific is building a digital IT infrastructure that supports resilient operations and pervasive experiences. Equinix's investment in Singapore will further strengthen the country's digital infrastructure to support its Smart Nation journey as well as enterprise digitalization and resiliency."
Jeremy Deutsch, President of Equinix's APAC operations also commented on the announcement: "As the global economy and the Asia-Pacific region continue to grow, we see a strong demand for digital infrastructure to support business growth. This is especially evident in Singapore, which is proving to be a key hub for digital business in the region. Traditional infrastructure is struggling to keep up with this digital demand, leading enterprises to explore hybrid and multi-cloud options to further their transformation. The SG5 IBX data center aims to create more opportunities for enterprises in the region to build a strong digital foundation, enabling them to develop into the digital leaders of tomorrow."