Equinix invests $200mn in Washington DC area infrastructure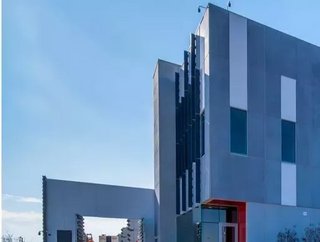 The global data centre company opened its 16th international business exchange, DC21, this week...
Leading data centre operator Equinix opened another international business exchange (IBX) data centre this week. Located in Loudoun County, Virginia, the facility is the latest in a series of infrastructure projects that Equinix is pursuing in Ashburn's 'Data Centre Alley'.
The new facility, DC21, is Equinix's 16th IBX data centre in the Washington DC area, and its construction brings the company's total investment in the area's data centre infrastructure to more than $200mn in 2020 alone. 
"Ashburn, in Loudon County just outside of Washington, DC, is a central connectivity hub and critically important to the US cloud and infrastructure story," commented , adding that the ongoing COVID-19 pandemic has forced many operators and enterprises to recognise the need for digitalisation, something which the new facility will help support. 
She added: "Enterprises that previously did not see a need to improve networks may now, as a result of the pandemic, be open to new approaches and ready to try network hubs. This is placing an increased focus on data centers that can offer direct connections to the cloud with private on-ramps."
DC21
Equinix's new Ashburn data centre is built across two storeys, with an emphasis on modular construction techniques that will allow the company to quickly and easily scale capacity up or down to meet consumer demand. Incorporating Equinix's Flexible Data Centre principles, DC21 utilises common design elements for space, power and cooling to reduce capital costs while ensuring long-term maintenance predictability. 
The first phase of construction, which was completed and brought online this week, represents a $95mn investment, and provides over 41,000 square feet of colocation space with an initial capacity of 925 cabinets. Over the course of subsequent phases, the facility is expected to reach a total capacity of 3,100 cabinets spread across more than 124,000 square feet of colocation space. 
Earlier this year, Equinix also opened DC15, a $111mn, 1,600 cabinet, hyper-dense data centre in the nearby area. 
Along with its Washington DC area expansions, Equinix has also continued to grow outside the US, opening its first IBX data centre in Oman earlier this year. The company currently operates more than 225 IBX data centers across 63 markets and 26 countries.
, commented: "DC continues to prosper as a key digital hub for businesses around the world despite the challenges faced with the COVID-19 pandemic. Our continued expansion in this important metro creates more opportunities for businesses to leverage Platform Equinix as the central component to their digital foundation while enabling them to grow and scale at software speed."