EUDCA and the importance of data centre scope reporting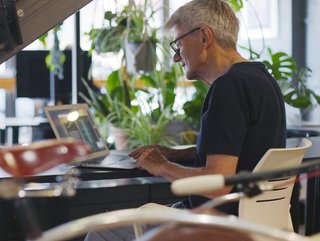 Accurate reporting of Scope 1, 2 and 3 emissions provides transparency on an organisation's year on year emissions
With the data centre sector seeking new ways to be sustainable, a white paper by EUDCA highlights the importance of scope and carbon emissions reporting
A white paper by the European Data Centre Association (EUDCA) has explored the relevance of scope emissions reporting for data centres.
The "Scope Emissions White Paper" provides an overview of how scope emissions tracking can benefit a business, examines two reporting profiles within the technology industry, as well as considering the relationship between scope emissions reporting and Whole Life Carbon Assessments (WLCAs).
EUDCA also talks through Scope 1, 2 & 3 requirements for data centres providing examples and builds upon precepts laid out in the "Whole Life Carbon Assessments for Data Centres" published earlier in 2023.
How scope emissions reporting can benefit a business
EUDCA represents the interests of the European commercial data centre operator community politically and commercially. First established in 2011, it is registered under the Belgian Royal Charter and is run by its members, for its members.
Its report has found that there is great value in scope emissions reporting, given its ability to not only compare like for like, but also to measure, monitor and reduce emissions. In addition, the paper is able to offer an overview of how scope emissions tracking can benefit businesses.
Accurate reporting of Scope 1, 2 and 3 emissions provides transparency on an organisation's year on year emissions. They are a vital step in enabling companies to assess and evaluate their current emissions and identify strategic areas for improvement.
This is becoming increasingly prevalent within the data centre industry as more companies seek to find new ways to make their business operations more sustainable. Indeed, sustainability should be a major concern for data centre industry professionals as the energy efficiency of the sector continues to be closely monitored.
In addition, industry leaders have cited the importance of businesses self-regulating their practices. Bird & Bird Senior Associate Sophie Phillips has previously told Data Centre Magazine that if parties do not self-regulate, then mandatory obligations could be imposed from above and the industry will not have control over how extensive, or how quickly regulations will be implemented - resulting in potentially huge cost outcomes.
Andrew Harrison, Chair of the EUDCA Technical Committee, says: "Many companies are already reporting on their Scope 1 & 2 emissions and their sustainability efforts are becoming a part of the public record. While Scope 3 reporting is currently voluntary, it is not unlikely it will become mandatory, as sectors including the data centre industry are increasingly regulated.
"Our 'Scope Emissions White Paper', setting out standards in the GHG Protocol as well as providing some useful examples of tech company reporting as a starting point for concerned businesses."
He continues: "Regulation is not only something we have anticipated but also something to be welcomed. It not only makes transparent the strident measures being taken in the data centre industry to abate its carbon impact but also creates a competitive advantage for those demonstrating greater sustainability throughout the facility lifecycle.
"Ours is an industry which has been living by a mantra of monitoring and measurement to deliver improvement for nearly two decades. It is well set to help deliver 2050 goals through increased digitalisation and decarbonisation of ageing processes in the industrial, commercial and residential sectors."
******
For more insights into the world of Data Centre - check out the latest edition of Data Centre Magazine and be sure to follow us on LinkedIn & Twitter.
Other magazines that may be of interest - Mobile Magazine.
Please also check out our upcoming event - Net Zero LIVE on 6 and 7 March 2024.
******
BizClik is a global provider of B2B digital media platforms that cover Executive Communities for CEOs, CFOs, CMOs, Sustainability leaders, Procurement & Supply Chain leaders, Technology & AI leaders, Cyber leaders, FinTech & InsurTech leaders as well as covering industries such as Manufacturing, Mining, Energy, EV, Construction, Healthcare and Food.
BizClik – based in London, Dubai, and New York – offers services such as content creation, advertising & sponsorship solutions, webinars & events.