Experts partner to create new digital infrastructure firm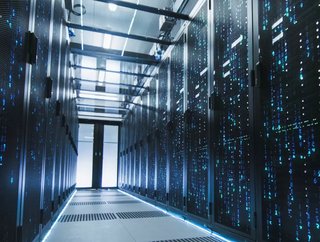 A strategic partnership between Martin Murphy of CBRE Data Centre Solutions, and AMS Ltd, will create the digital infrastructure firm AMS Helix
A strategic alliance has been announced between Martin Murphy, ex-Chief Operating Officer of CBRE Data Centre Solutions, and AMS Ltd, to create the new bespoke digital infrastructure solutions firm, AMS Helix. 
AMS Helix, a partnership with Martin Murphy and AMS Ltd Director Stephen Martin, will look to build upon AMS Ltd's 25-year history of delivering global architectural consulting and digital infrastructure projects. It is focussed on delivering tailored consultancy and advisory services, as well as project and programme management solutions, to companies throughout the data centre, telecommunications and edge sectors, across EMEA and globally. 
Core principals 
Tailoring solutions to a client's unique and exacting telecom and data centre requirements is a core company principle for AMS Helix and one which will create immense value. It is also something that AMS Helix Partner and co-Founder, Martin, is extremely passionate about.
He said: "I am pleased to be launching AMS Helix with Stephen and working together again. The strategic alliance will allow AMS Helix to flourish by being able to concentrate on developing distinctive full lifecycle project solutions for clients. Focussing on excellence, we aim to be the data centre projects and consultancy business of choice, supplying incredible resources across and digital infrastructure industry with many specialities from M&E design and implementation through to performance management and sustainability policy." 
With years of experience across the global digital infrastructure industry, Martin, Stephen and AMS Helix's Consultant Engineers and Project Managers are well-versed in identifying, designing and delivering consistent and complex technical projects and consultancy. 
Stephen Martin, AMS Ltd Owner and Partner at AMS Helix, said, "It's an absolute pleasure to welcome Martin back into the AMS fold – the experts are back together again. This strategic alliance is going to help build a company with strong core principles that highlight technical excellence and talented people, building trusted relationships and delivering results that make a difference. Providing them with the best possible outcomes and value is what we do best."