Green Datacentre begins construction of second Zurich campus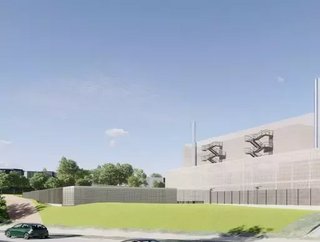 The $561.5mn campus will house three new data centres, as well as using excess heat to warm local homes...
Swiss data centre operator has near Zurich.
The project, named the Zurich Metro Campus, is located in the town of Dielsdorf, about nine miles north of Zurich. Green Datacentre has revealed it is investing 500mn Swiss Francs (about $561.5mn) into the multi-stage construction project, with the first building phase scheduled to begin in Q1 of 2021, and the first data centre halls expected to come online in Q1 of 2022. 
The company has revealed that several of its key anchor clients have already agreed to come on board. 
The campus will be home to three large-scale, high-density data centres, and have a total footprint of more than 46,000 square metres - an area roughly equal to Times Square in New York. 
Green Datacentre is focusing on maintaining an "excellent PUE" across the facilities, which will have a high power density of more than 25 kilowatts per rack, as a way to target customers in the hyperscale cloud industry. 
In a statement to the press, Green Datacentre indicated that the campus is an embodiment of its sustainable ambitions. With more data centre operators throughout Europe pushing for a goal of carbon neutrality by 2030, Green Datacentre is using airflow simulations and advanced cooling systems in order to keep consumption low. 
The company has reportedly reached an arrangement with the local district heating authority in order to funnel excess heat from the campus in order to heat local homes. 
Green Datacentre is also ensuring the project is beneficial to the local economy, with the site scheduled to include three office buildings, commercial areas and green zones, as well as direct access to public transport links into Zurich and throughout the local municipality. Excess capacity in these office buildings (which are also being used to house the company's own complement of staff) will be rented out to local businesses. 
In order to contribute to the upskilling of the local workforce, Green Datacentre is also expanding its apprenticeship program and providing instruction for trainees in the areas of business administration, computer science, cooling engineering and electrical installation. 
Prior to the announcement of the Zurich Metro Campus project, Green Datacentre operated five facilities in the Zurich metro area, including an 8MW expansion of its Zurich West campus, with additional plans for three more 11MW data centres on the site. 
The Zurich Metro Campus project will make Green Datacentre the first Swiss operator to run two fully-developed cloud hosting locations, further bolstering the geo-redundancy its portfolio and "making Switzerland even more attractive as a data location for both local and international companies."