Honeywell launches tools to manage data centre resources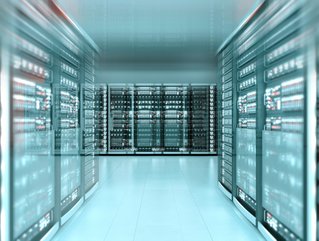 As data centres play an ever more critical role in keeping the global economy productive, Honeywell launches a portfolio to help data centre managers
Honeywell has launched its Data Center Suite, a portfolio of outcome-based software offerings to help data centre managers and owners.
This latest product range is designed to get the most out of uptime, foster greater productivity among workers, and optimise critical asset health and operation expenses while providing improved visibility into sustainability KPIs, according to the company.
The Data Center Suite will digitalise, collect and analyse different critical systems into a unified data lake, giving operators more holistic, actionable information to assist them in increasing efficiency while decreasing cost.
Given the increasing demand – as of April 2022, hyperscale operators planned to build 314 new facilities – data centre managers are often forced to do more with less, while at the same time being pressured to improve uptime, reduce costs and minimise energy consumption.
User-friendly tools that automate processes can help reduce the chance for human error, which caused major outages over the last three years among 40% of organisations surveyed by the Uptime Institute, often driven by ignored or inadequate procedures. It can also help improve a data centre's overall efficiency.
Protecting data centre uptime
The Honeywell Data Centre Suite's tools include:
1. Data Centre Manager that integrates delivers situational site-level awareness of both OT (critical power and thermal assets) and critical IT assets data in a vendor-agnostic dashboard.
2. Portfolio View that enables data centre owners to monitor global network operations holistically via an on-premises tool across a fleet of data centres and make data-driven decisions to better achieve their uptime and sustainability goals.
3. Honeywell Forge Digitised Maintenance, a software-as-a-service (SaaS) solution that monitors data centre assets and detects early signs of anomalous intrinsic operations before it leads to potentially costly downtime.
"Honeywell is expanding its offerings in data centres to allow facility managers to derive actionable insights securely from their own data to help protect uptime, manage maintenance, reduce energy use and achieve scaling agility," said Honeywell vice president of offering management Chris McLaughlin.