How the Elea-Vertiv data centre partnership will help Brazil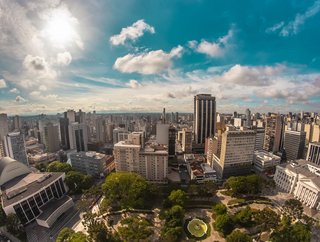 Data centre provider Elea Digital has formed a strategic partnership with Vertiv to offer edge data centre services in Brazil, aiding the market there
Elea Digital, a data centre firm based in Brazil, has announced it has formed a strategic partnership with Vertiv, a global provider of critical digital infrastructure, to deliver edge data centre services.
"We are excited to start working with Elea Digital on services offerings for edge data centres in Brazil. Our goal is to bring Vertiv and Elea Digital experience to less-developed metro-markets, but with high demand," said Rafael Garrido, vice president of Vertiv Latin America.
"The strategic alliance with Vertiv shows our commitment and enthusiasm with client service as we continue to do our best to ensure that our critical infrastructure is maintained equally secure, miles away from the central cloud region of São Paulo," added Alessandro Lombardi, Chairman of Elea Digital.
Elea, Vertiv partnership able to provide knowledge and best practices to aid the Brazillian data centre market
According to recent studies by the Uptime Institute, the major bottleneck in the Brazilian data centre industry is the lack of experienced manpower, especially when moving away from the central region of São Paulo. By joining forces, Elea Digital and Vertiv will be able to provide knowledge and best practices to less developed but highly demanding metro-areas markets such as Brasilia (where Elea Digital SIG data centre is the only Tier III facility), Porto Alegre and Curitiba. The two companies together will be able to bring data centre expertise to these edge markets at a faster speed.
Elea Digital's aim is to accelerate the standardization of its multi-location data centre platform and, at the same time, to assure to its colocation clients secure services aligned with global best practices. The partnership with Vertiv brings accountability, automated and real time management of key infrastructure. A set of software applications will ensure energy efficiency and cost control to Elea Digital's six data centres.
Vertiv says that its local technicians will provide support for the edge services contract in Brazil. Through the partnership with Elea Digital, Vertiv aims to gain a larger and wider market to support the Brazilian data centre industry growth. The partnership between Elea Digital and Vertiv aims at maintaining market growth rates across a continent-wide geographical footprint.