IXAfrica breaks ground on region's largest data centre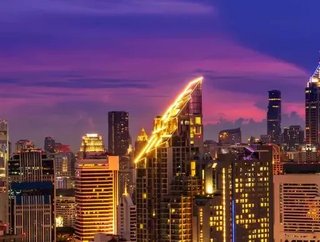 The new facility, located in Nairobi, will have a capacity of 42.5 MW, making it the largest hyperscale data centre in East Africa...
IXAfrica, the African arm of Russian-UK based data centre company , has plans to build the largest hyperscale data centre in the Greater East African Region. The facility, located in Nairobi, is IXAfrica's first foray into the Kenyan market and represents "a significant investment" in the country's digital economy. 
, Chairman of IXAfrica, commented on the announcement: "I am happy to announce that we have broken ground on a major Internet Infrastructure project in Nairobi." 
He added: "We are committed to helping the next generation of tech entrepreneurs in Kenya by providing world-class access to data centres and networks, welcoming the arrival of hypercloud to East Africa and providing on-campus offices and facilities to allow new tech business to thrive."
The Nairobi facility will have a total capacity upon completion of 42.5 MW, making it a potential hub for cloud investment in a region with approximately 300mn potential customers. 
The first phase of the project, according to IXAfrica's VP of sales and development, Niraj Shah, will comprise a 4.5 acre campus development, which the company expects to expand upon as more international internet operators are attracted to the region. 
So far, Shah explained, these international operators have been "eyeing the market but who have been frustrated through the lack of credible data centre capacity here." IXAfrica hopes that the Nairobi campus will change that state of affairs. 
IXAfrica foresees the campus serving as an interconnection nerve centre for the digital economies of Kenya and its surrounding countries, revealing the hope that the data centre will act as a junction for "most fibre optic cables in the region," which the company claims will result in the creation of a "vast and reliable" internet ecosystem of cloud and technology companies on the campus. 
Willner, himself the ex-President of global data centre leader Equinix's European operations, noted that, "Our team members each have 20 years of experience in the data centre industry and this, combined with strong investor support and the trust of our many international clients and partners give us grounds to be confident that we will achieve our main goal - to become the leading data centre operator in Kenya." 
IXAfrica isn't the only company hoping to drive a data centre capacity boom in Kenya. Last year, the Pan African Internet Exchange Data Centres (PAIX), on a new data centre in Nairobi with financial support from the Dutch Government.