Kakao to build $337mn data centre as Korean market booms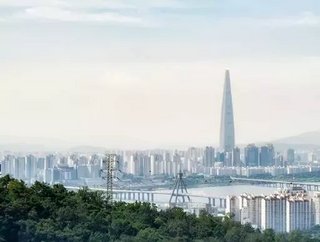 Korean messaging and internet giant Kakao is building its first hyperscale data centre, as domestic and international tech firms flock to the industry...
Korean tech giant is building its first data centre, a 197,873 square foot facility, on the Erica campus of Hanyang University in Gyeonggi Province.
In a , Kakao announced that construction will begin in 2021, and that the $337mn (KRW400bn) data centre is expected to come online in 2023. Ansun municipality, which is a partner in the construction deal, stated that the project is expected to create 2,700 jobs in the community, and produce an economic impact of around $674mn (KRW800bn).
A spokesperson for Kakao said that the facility will house 120,000 servers upon completion, with a total storage capacity of 6 exabytes (equivalent to 1bn gigabytes of information). 
Kakao was founded 10 years ago and, until now, has relied on outsourcing its data centre services. However, trends like the ongoing 5G rollout, the COVID-19 pandemic (which has massively increased the number of people working, attending school and socializing online) and exponential growth of Internet of Things (IoT) technology, have caused such a that the company is moving in-house with its data centre capabilities. 
Back in 2016, internet usage in South Korea was around 3.4 exabytes per month, according to figures released by . By 2021, that figure is expected to exceed 7.7 exabytes per month. 
"Investment in hyperscale data centers is emerging as a new global trend and Korea is forecast to expand its market share with an upcoming influx of large-scale supply," found a on the country's data centre industry in the first half of 2020.
With average data traffic per capita expected to surpass 171 GB per month by the end of next year, Korean and international tech firms are stepping up investment in the country's data centre industry. 
Electricity prices in Korea compared to neighbouring tech hub Japan, costing between $0.10 and $0.12 per kilowatt hour. The country is also relatively safe in terms of natural disasters compared with Japan and the Philippines. Add to this an explosive growth rate of 15% for the country's public cloud market and its proximity to other tech hubs like Hong Kong, China and Singapore, as well as the presence of Samsung, LG - two of the world's largest tech and electronics manufacturing firms - and the world's first commercial 5G network, and the Korean market looks set to be among the world's foremost data centre hubs. 
However, Savills' report notes that, despite the potential, domestic data centre construction is still a few years away from maturity. "Growth of the domestic data centre market has been somewhat delayed," reads the report. "Global operators have recently entered the market, with Google opening a domestic region – a bundle of DCs installed by a cloud operator – at LG Uplus Pyeongchon Mega Center, and Microsoft developing a domestic data centre in Busan to expand its domestic cloud services platform." 
Kakao's main competitor, , already operates a highly sustainable, 120,000 server data centre called the GAK in the Korean city of Chuncheon. The facility is and foregoes traditional HVAC air conditioning units in favour of an evaporative cooling membrane system, which uses excess heat to de-ice roads in winter and cook sweet potatoes eaten by the facility's staff. 
In , Naver also announced plans to build a second hyperscale facility in the city of Sejong, as part of an ongoing initiative to capitalise on the country's booming cloud market. Scheduled for completion in 2022, the $421mn facility is intended to support Korea's growing 5G networks, as well as the country's AI, robotics and big data industries.