Khazna to add 160 MW of capacity in the UAE by 2023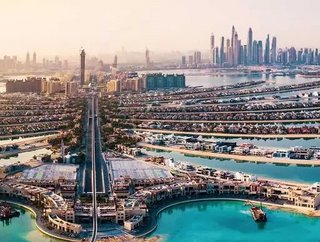 The UAE's largest data centre wholesaler, Khazna, is building multiple new hyperscale facilities throughout the country...
This week, the United Arab Emirates' largest data centre wholesaler, , announced a massive expansion of its operations, aimed at fuelling significant growth and transformation of the emirati digital economy.
Khazna currently operates three facilities, two of which are located in Abu Dhabi and one in Dubai. Collectively, they have an IT load capacity of 40 MW. 
The expansion project will see Khazna, in addition to increasing capacity at its existing facilities, embark on the construction of multiple new data centres across the country - likely in other major population centres like Sharjah and Al Ain. 
A Spokesperson from Khazna revealed that, by 2023, the company will have expanded its total capacity to 200 MW, a 160 MW increase over its current capabilities, with a focus on enabling hyperscalers to operate in the country. 
The UAE is one of the clear leaders in its region for efforts to digitally transform its economy. In 2019, the IMD's World Digital Competitiveness Ranking report listed the country as first in the Arab region (and 12th globally).
In response to the COVID-19 crisis, the emirati government accelerated its national digital transformation plans even further last year. Sheikh Mohammed bin Rashid Al Maktoum, Vice-President and Prime Minister of the UAE and Ruler of Dubai commented at the time that, "Anyone who thinks that the world after COVID-19 will be the same as the one before it, is mistaken."
The UAE has taken bold steps to both adopt new technologies and to attract technology investment to its shores. The country's 5G rollout has continued apace with other global leaders, and AI-powered track and trace programs have done a lot for containing the spread of COVID-19 within the Emirates. 
Khazna's project is an indicator of just how much the country's digital economy is likely to grow in the next four years. 
"This significant expansion will support the economic ambitions of the UAE in the coming years," said Hassan Al Naqbi, Khazna's CEO earlier this week. 
"The UAE government and private sectors are pressing ahead with digital transformation, which has gathered pace in the last year through necessity. The experience of remote working and the growth of online services during the global pandemic has underlined the importance of robust, state-of-the-art digital infrastructure. Demand for flexible, scalable and secure data storage is increasing rapidly, and this trend will continue as smart city and smart government projects gather momentum, cloud computing adoption grows and 5G networks are rolled out."