Merlin, Edged Energy to build four waterless data centres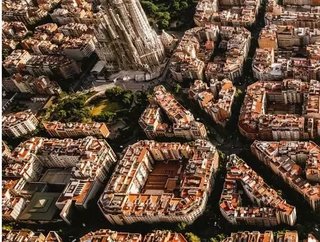 Merlin Properties and Edged Energy are building four waterless data centres in Portugal and Spain with a potential combined capacity of more than 240 MW...
The Iberian peninsula is about to receive a large boost to a data centre industry that is already on the fast-track towards rivaling that of France and Italy.
This week, Spain's largest real estate investment trust (REIT) and Edged Energy - a subsidiary of Endeavour, a sustainability-focused digital infrastructure company based in New York - a new joint venture. 
The project will see the two firms collaborate on the construction and development of four "ultra-efficient" data centres in Madrid, Bilbao, Barcelona and Lisbon. Edged Energy is handling the digital infrastructure side of things and Merlin Properties is dealing with construction, which is taking place on land already owned by the REIT. 
The four data centres represent not just a promising investment for Merlin and Endeavour to expand their global portfolios, but also to energise the digital economies of Portugal and in an environmentally sustainable way. 
"The Iberian Peninsula is fast-becoming one of the most strategically connected places in the world with excellent fiber networks and an abundance of solar and wind energy resources," commented Jakob Carnemark, founder of Endeavor and a 25-year veteran of the industry. "This region is a major focus for us as we continue building the first carbon-neutral and water-neutral global platform for data centre edge infrastructure."
Each of the four planned facilities will be supported entirely by local renewable energy generation - mostly from Merlin's own roof-mounted solar panels - and are expected to be equipped with some of the latest battery storage technology in order to help manage demand. 
The two sites planned for construction in Barcelona and Madrid are expected to support up to a total of 20 MW of IT load each. The two new facilities in Bilbao and Lisbon will come online with 20 MW as well, but Merlin and Endeavour intend to scale them up significantly over the coming years. Each site has the infrastructure to support hyperscale expansions in the realm of 100 MW each upon full buildout. 
"The Iberian region is perfectly positioned to be the principal gateway connecting the digital economies of Europe, North America, South America, Africa, the Middle East and beyond. This world class infrastructure platform will allow cloud and technology companies to better service and connect to a diverse customer base," added David Brush, co-founder of Merlin and Special Advisor to the Data Centre Program at the company. 
Going Waterless
Water consumption is one of the primary sustainability concerns for data centre operators around the world. Two weeks ago, in the Netherlands, the province of Noord-Holland reported that it would face a shortage of drinking water among its citizens if the rate at which data centres are being built in the province continues. A local newspaper reported that the two existing Microsoft and Google data centers in the Hollands Kroon municipality , totaling 4.6mn cubic meters a year.
Finding ways for data centres to reduce their water consumption is a pressing and complicated problem. 
However, it appears to be an issue that Merlin and Endeavour's joint venture is confident it can solve. Due to the company's "green building principles", none of the four new data centres will consume any water for their cooling needs. 
While Carnemark himself has only stated that the regional platform will be "water neutral" - and anyone remotely au fait with, for example, carbon emissions knows there is a huge difference between being "carbon neutral" and not putting any carbon into the atmosphere.
In combination, Merlin has stated that the four new data centres will begin operating at a PUE of just 1.15, which is well below the Uptime Institute's industry average of 1.46. 
A Partnership Down the Road
Merlin and Endeavour's joint venture doesn't end with the four data centres. The two companies are also partnering to install and operate a network of electric truck charging stations throughout the region with a combined footprint of more than 100 MW. 
"Merlin is the largest logistics provider in the Iberian region and all of our clients will face competitive pressure to develop more sustainable business models. We can help them reduce their carbon footprint by building advanced EV charging stations for fleet operations that will also provide support to electric truck companies by providing access to our customer base and our investment in charging infrastructure," commented Brush.
Carnemark added that, "Electric trucking is a competitive imperative of booming e-commerce logistics —reducing the cost per mile of transport by more than 60% —but the infrastructure investment is clearly a major hurdle. By deploying this infrastructure as part of the Edged platform, we can better support Merlin's logistics clients."