Microsoft to build four new data centres in China by 2022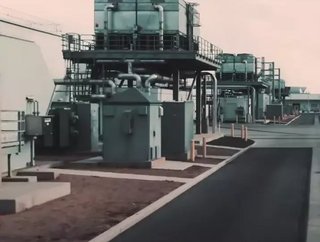 After announcing a new Beijing Azure Cloud region in March, Microsoft is moving ahead with four new facilities in China to be ready by early 2022.
China's demand for cloud services is booming. By 2024, IDC predicts that China's share of the global cloud services market will rise to more than 10.5%. In Q4 of 2020 alone, public cloud infrastructure spending rose by 32%, reaching $39.9bn in a single quarter. 
Now, sources within tech giant Microsoft have revealed that the Redmont, Washington-based firm is investing even more heavily in the region than it has before, in order to capitalise on the trend. This week, reporters at Bloomberg spoke with several sources familiar with Microsoft's strategy for APAC expansion, who revealed that the company plans to build four more data centres in China, which will be ready to begin operations by early 2022. 
Microsoft already operates six data centres in China through its local subsidiary 21Vianet, which make up two Azure Cloud availability zones in the country, but the expansion announced in March claimed that it would "effectively double the capacity of Microsoft's intelligent cloud portfolio in China in the coming years." Raising the company's footprint from six facilities to 10 would, depending on the capacities of the various facilities, achieve tht goal. 
In March, Microsoft Azure announced plans to develop a new data centre region to support its Azure public cloud offerings in the north of the country near Beijing. "The new China North 3 region will provide customers with high availability and additional tolerance to data centre failures. The new data centre region will have a presence in Hebei province, in response to growing customer demand, supporting the creation of new jobs and local business growth," said the company in an uncharacteristically curt press release. 
It's unclear whether the four new data centres currently under construction will be part of the aforementioned China North 3 region, or are part of another project. However, 
Microsoft was the first international cloud company to set up shop in China - albeit through its 21Vianet brand back in 2014. Now, the US brand looks set to go toe-to-toe with domestic Chinese public cloud providers like Alibaba and Huawei for a slice of one of the world's fastest-developing markets.