Microsoft launches first global data centre region in Qatar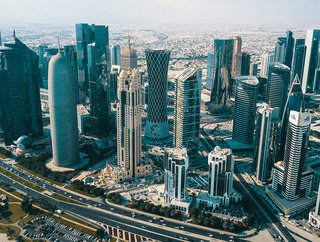 Microsoft has launched a cloud data centre region, providing organisations with access to hundreds of scalable and resilient cloud services
Microsoft has launched its first hyperscale cloud data centre region in Qatar, which will help the company do more business in the country.
The investment is in response to Qatar's growing demand for high performance computing and fast and reliable access to the company's services, said Microsoft.
Speaking at the opening ceremony, H.E. Mohammed bin Ali Al Mannai, Minister of Communications and Information Technology commented: "The launch of the Data Centre is considered an important milestone in the process of transforming Qatar into an advanced and pioneering digital centre in the Middle East and the world. This journey was inspired by the Qatar National Vision 2030, which aims to establish a diversified and competitive national economy."
"These pioneering projects in the field of digital transformation, communications and information technology would not have been achieved without the ambitions of the country's wise leadership and its vision to this vital sector, believing in its crucial role in the development of other economic sectors. Legislative and legal regulation of the sector and enhance its attractiveness," he added.
Providing transformative solutions
Customers will be able to begin leveraging Microsoft Azure to develop advanced applications using AI, data and analytics, IoT and hybrid capabilities with advanced digital security and more, as well as Microsoft 365.
President of Microsoft EMEA, Ralph Haupter stated: "Across Qatar, Microsoft customers are already leveraging our trusted cloud to innovate, achieve their business goals and do more with less. We are proud to deliver the first hyperscale cloud data centre region to the country, which will significantly amplify opportunities for even more transformation."
The Microsoft cloud data centre region Qatar will drive growth and scale for the more than 100 Microsoft partners in the country, as well as global partners looking to establish themselves in the country. Microsoft partners such as EY, Ooredoo, Vodafone, QDS, PWC, ICT, Malomatia, Intel, Mannai, Meeza, Starlink, Veeam and more, are delivering transformative solutions across the Microsoft Cloud to drive customer success.
According to research, more than 70% of Qatari Startups are on the Microsoft Founders hub. These startups have the potential to go on and become the next unicorns of their industries. Also a minimum of 11 global partners and ISV established operations in Qatar last year alone.