Northern Data continues expansion with new site in Boden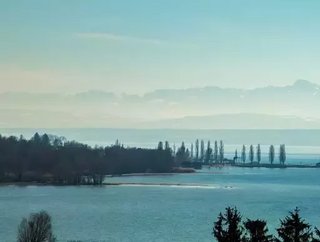 The German data centre operator is continuing its five facility expansion across Canada and the Nordics with a sustainable data centre in Boden, Sweden...
Northern Data has to acquire a data centre site near the Swedish city of Boden.
The acquisition was of this year, and is part of a sweeping expansion project that the German data centre operator is undergoing to build or scale up its facilities across Canada and the Nordics. 
The site, which is powered by 100% renewable energy generated by the 4.5 GW of hydropower capacity available in the surrounding region, is expected to spin up in the next few weeks and begin delivering high performance computing (HPC) services to clients, with the potential to scale significantly in the future. 
"Our expansion is proceeding rapidly and on schedule. We are pleased to have acquired the blueprint for the ideal location with the plant in Northern Sweden: The site is highly efficient and based on renewable energy at the most favorable conditions in the EU, while at the same time we have every opportunity to scale up almost at will," commented Northern Data CEO Aroosh Thillainathan. 
"As a result, the site marks an important milestone in our roadmap, since it will enable us to meet the massive demand for HPC computing power very effectively. As a European company, we are not subject to the U.S. Cloud Act, which, in contrast, secures U.S. authorities access to the stored data of large American hyperscalers. The data sovereignty we can offer in comparison is another selling proposition that makes us particularly attractive to certain customers and drives demand."
The site covers a footprint of 2.5 hectares and is currently home to six data centres. 
Its location, just 80 kilometres south of the Arctic Circle, means that external temperatures annually average just 1.3 Degrees Celsius, which Northern Data hopes to capitalise on to create further efficiencies in its cooling process. According to the company, "the site is ideal for passive energy-saving cooling of HPC hardware and achieves peak energy efficiency values." 
2021 is expected to be a big year for the . In the company's published outlook for the next 12 months, Northern Data predicts that its 2021 revenues will be somewhere between $415mn and $475mn.  
In December, Thillainathan noted that, "Building on our market position as a leading HPC infrastructure provider, as well as the upcoming commissioning of further HPC data centres such as the $216mn GPU cluster, we have created the basis for above-average and, above all, highly profitable growth for many years in extremely fast-growing areas such as bitcoin mining, artificial intelligence, blockchain, big data analytics, IoT or rendering."