OVHcloud to use Atos data centres for French public cloud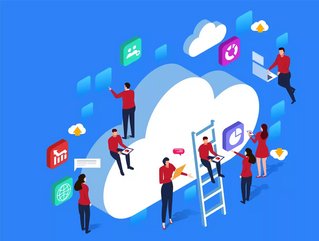 OVHcloud, a cloud computing company, has partnered with Atos to provide European public cloud services to French customers using Atos' data centres
French cloud computing company OVHcloud is partnering with Atos to provide a  sovereign cloud solution for large French organisations.
OVHcloud and Atos will set up a Public Cloud solution to be rolled out in Atos' data centres in France to offer a best-in-class 100% European cloud platform, leveraging OVHcloud Datacenter as-a-Service to enable IaaS and PaaS capabilities, combined with Atos bare metal, cybersecurity, and decarbonisation solutions.
"We are delighted to expand our partnership with OVHcloud to provide a sovereign cloud offering for our French customers. Working with OVHcloud, we will reinforce the uniqueness of Atos OneCloud Sovereign Shield portfolio by creating a 100% European cloud solution for French organisations. This is a great step in that we are now, finally, able to offer SecNumCloud qualified OVHcloud solutions to our customers," said Pierre Barnabé, Interim co-CEO and Head of Big Data and Security, Atos.
"We are happy to work with Atos and to bring together our sovereign solutions to provide our customers with more and more secure alternatives for their business. Atos' best-in-class data centres, cybersecurity and critical systems products will enable us to enrich our portfolio. Both companies are strengthening their collaboration and it brings additional value to our customers." said Michel Paulin, CEO, OVHcloud.
OVHcloud's Data Centre-as-a-Service Solutions 
OVHcloud says that Atos customers will get access to hybrid cloud configurations through combining its public cloud with the Atos Digital Hybrid Cloud solution for Private Cloud. The joined offering will also allow customers to benefit from public cloud capabilities, fully sovereign cloud management services, complete regulatory compliance, and world-class cybersecurity protection, the company claims. 
A joint initiative has been launched to investigate how OVHcloud customers in France will also benefit from the Atos' data centres' footprint, to offer its customers cloud solutions close to their activities. With more than 20 years of experience building data centre facilities, manufacturing servers, and operating an extensive catalog of IaaS and PaaS services, OVHcloud offers various Data centre- as-a-Service solutions. 
Augmented by Atos OneCloud Sovereign Shield solutions and OVHcloud's SecNumCloud qualification, this partnership creates a unique trusted cloud service. This approach is completely unique on the market as it combines both Atos and OVHcloud products and services, addressing public sector and defence requirements for true sovereign solutions while creating new levers for clients, to accelerate their transformation to the cloud.