Pittock Block carrier hotel and data centre sells for $326mn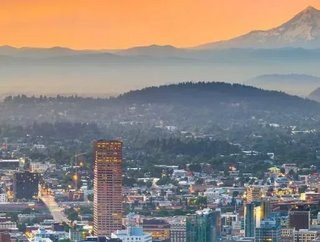 The deal, closed by property management firm JLL, is the single largest single asset sale in Oregon since 2015...
Real estate investment management firm JLL - acting on behalf of the Alco Investment Company - , finalising the sale of the Pittock Block for $326mn.
The property, located in Portland's West End, is a 302,262 sq ft property first built as office space and a steam power plant in the 1800s. Today, the building houses office space, a data centre, telecommunications infrastructure equipment and retail space. Most importantly, the Pittock Block is home to one of the two largest internet exchanges in the Pacific Northwest. 
Alco Investment has owned the Pittock BLock since 1986, when it purchased the building for conversion into a telephone switching hub, which later attracted internet service providers (ISPs) and facilitated its development into a data centre carrier hotel. 
"About the same time, the Internet became more widely adopted and ISPs that were also interested in gaining access to the neutral telecommunications infrastructure built data centres in the building," commented Doug Rosen, Chief Investment Officer, Alco. "As a result, we oversaw a major retrofit of the building in 1999 that set the building up to take on these types of tenants."
JLL oversaw the sale, procuring a buyer in the form of a joint venture between investment manager Harrison Street and 1547 Critical Systems Realty. The price tag represents the single largest asset sale in Oregon since 2015. 
The Pittock Block is also located near Hillsboro - the location of Intel's headquarters, and a thriving secondary data centre market, with major investments from QTS, Facebook and NTT, all of which have multi-billion dollar, 100 MW+ projects ongoing in the area. 
Michael Hochanadel, managing director at Harrison Street, said: "Pittock Block represents a rare opportunity to acquire an established interconnection building with significant opportunity for growth.
"The Pacific Northwest continues to be a top destination for end users seeking highly connected data centre capacity given its robust telecommunication infrastructure that provides low latency to key high growth markets including Asia. We are excited to expand our partnership with 1547 and acquire a highly strategic facility that will enhance our ability to deliver robust connectivity solutions. We look forward to continuing to identify and invest in critical digital assets."