Report: Data centres are feeling pressure amid rising costs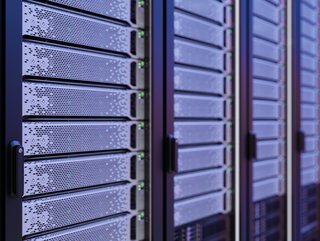 Turner & Townsend has released new research into escalating data centre construction costs, revealing the pressures on competition for resources
New research from global professional services company Turner & Townsend has found that data centre construction is facing record-breaking inflation amid delays to materials deliveries and competition for skilled labour from large-scale advanced manufacturing projects.
The Data Centre Cost Index 2022 revealed how the average cost to build data centres has increased by 15% on average across global markets, with nearly all (95%) of experts surveyed agreeing that global materials shortages have impacted construction timescales, with most citing delays of over 12 weeks.
Meanwhile 92% of respondents reported that they are struggling to meet construction demand due to a shortfall of experienced site teams. The global contractor resource pool is stretched as data centre developers compete with advanced manufacturing projects – particularly in Europe and in the United States – and demand for labour to construct major industrial facilities across the world.
Feeling the crunch of escalating costs and labour race with advanced manufacturing

Despite all these challenges optimism remains high in the sector, with 85% of survey respondents stating that construction has struggled to meet demand in 2022. As a result, 71% of respondents saw the sector as less susceptible to recessionary pressures than other industries.
Continued market growth is expected to be led by large scale data centre end users and developers, as established companies scale their capacity to meet burgeoning demand in the system.
Commenting on the research, Lisa Duignan, Head of European Data Centres at Turner & Townsend, said: "Developers are facing a perfect storm of currency fluctuations, a race for talent from other advanced technology sectors and materials delays and shortages. The sector has been adapting to this challenging environment over the past 12 months. It's becoming increasingly vital for clients to prioritise a programmatic, collaborative approach to procurement, project delivery and project controls.
"For end users, forging and building on partnerships with recognised developers with a robust supply chain is likely to be the focus during this time of economic headwinds. Contractors are competing on lower margins and so will be looking to create a shared understanding with their clients."